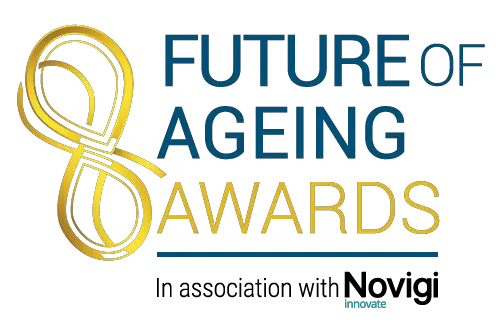 The shortlist for the 2021 Future of Ageing Awards has been announced, with Dementia Australia, Umbrella Solutions, Simple Food Safety Software and Obvious Choice among the top nominations.
Aged care providers who received nods from the judges include Southern Cross Care for the intergenerational learning program and Bolton Clarke for their digital wallpaper for residents with dementia.
A number of aged care providers cooperated with suppliers to submit joint entries. These include Goodwin and Smartbadge, Hayylo and LifeCare, as well as some others.
A high number of quality entries was received from suppliers, care providers and individuals who either nominated themselves or were put forward by colleagues as Emerging Leaders – a new category for 2021.
The criteria for Emerging Leader required a testimonial from both a manager and external party in support of the application itself. The jury placed weight on the testimonial from the external party.
The official shortlist:
Consumer Experience
Intergenerational Learning Australia and Southern Cross Care (NSW/ACT)
ACH Group
Dementia Australia
Mercer
Aspire4Life
Restorative/reablement
Dementia Care
Obvious Choice
Bolton Clarke
Indigenous Communities
Dementia Support Australia
Dementia Australia
Service transformation
Bare Funerals
Dementia Australia
People & Culture
Obvious Choice
Data Drives Insight
Social Inclusion
ElderCare
ACH Group
St Vincent's Care Services
Community Engagement
ACH Group
Dementia Australia
Technology – Health and Wellbeing
Hayylo and LifeCare
Person Centred Software
YourLink
Goodwin and Smart Badge
Technology – Business
Umbrella Solutions
Simple Food Safety Software
Board Australia
Sustainability
Research
Brain Bootcamp – supported by Macquarie University – Centre for Health Systems and Safety Research (CHSSR)
Emerging Leader
Colin Pudsey – SilVR Adventures
Maria Paz – VMCH
Prue Densley – St Vincent's Care Services
Alison Vella – Aspire4Life
Thanks to this year's award sponsors