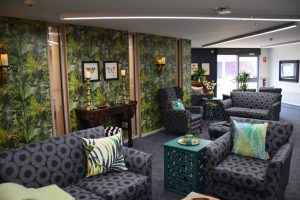 A residential care facility in Tasmania has almost doubled its capacity following the completion of a $9 million redevelopment.
Coroneagh Park in the town of Penguin is one of nine aged care facilities operated by Respect Aged Care and has gone from 45 to 78 rooms following the expansion.
A 15-room dementia ward, a cinema, library, cafe, gardens and a community events space were also part of the redevelopment, that was funded in part by a $3.7 million grant from the Commonwealth.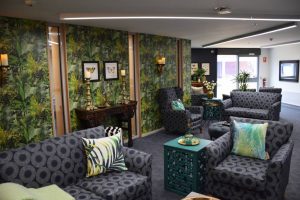 A new green room is where happy hour drinks are hosted every fortnight, which is one of many social activities organised for residents.
"I'd like to specifically thank the federal government today for providing those funds," he said.
"What makes Coroneagh Park a home is the wonderful residents we have here and the wonderful staff who provide care," Mr Binder said.
"No matter how awesome this new building is, we can't lose sight about what Coroneagh Park is really about and that's providing a home."