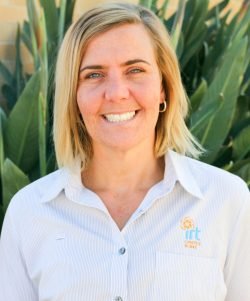 IRT Registered Nurse Olivia Decker describes what it means to specialise in palliative care as part of National Palliative Care Week. 
When I tell people I'm a nurse working in aged care and specialising in palliative care, their first response is usually 'Oh you poor thing, that must be so sad… What an awful job'.
My response is always the same. I tell them it's a great job!
Now don't get me wrong, it's sad when a loved one passes away, but it's also the most satisfying and empowering type of nursing I've ever done.
Working with a great team of people to make sure our residents' ultimate choice and dignity is respected is a privilege.
We do this by talking to them about how they want to die.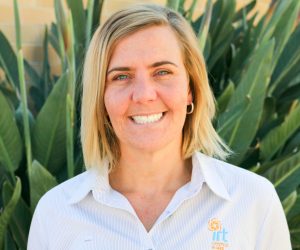 We take the time to ask and understand how we can best support them as a whole person; meeting their physical, social and spiritual needs.
Being honest about the limits of this support is an important part of the process. So is involving families, friends and carers. We work together to support our residents in the choices they have made.
Most of our residents want to die at home in their residential aged care community. They want to be surrounded by their family and their carers; the people they know and trust.
Things aren't always in our control, so we start these conversations early.
Once it's time to put an end of life care plan into action, we work closely with our residents' GPs and palliative care nurses from the public health unit. Most importantly, we guide and support our residents and their families through the end of life journey.
It wasn't always like this. In days gone by aged care residents had to leave their homes to be cared for in palliative care units or hospitals. I'm glad things have changed.
When I assure residents and their families that we can plan for them to have a peaceful, pain-free death at home, it brings them a huge sense of relief.
It also brings closure for our carers, who can now look after our residents from the time they enter our community, to when they leave it. We're all committed to providing exceptional care in life and death.
Speaking of death, someone once asked me what a good death is. To be honest I didn't know how to answer them at first. But then I stopped, and thought to myself, I know exactly what a good death is…
It's whatever that person wants it to be.
It's their dog at the end of the bed. It's a familiar smell or song. It's watching a Swans football game for the last time.
It's whatever makes your soul feel happy, safe and at peace. It's what we aim to achieve for every single one of our residents.