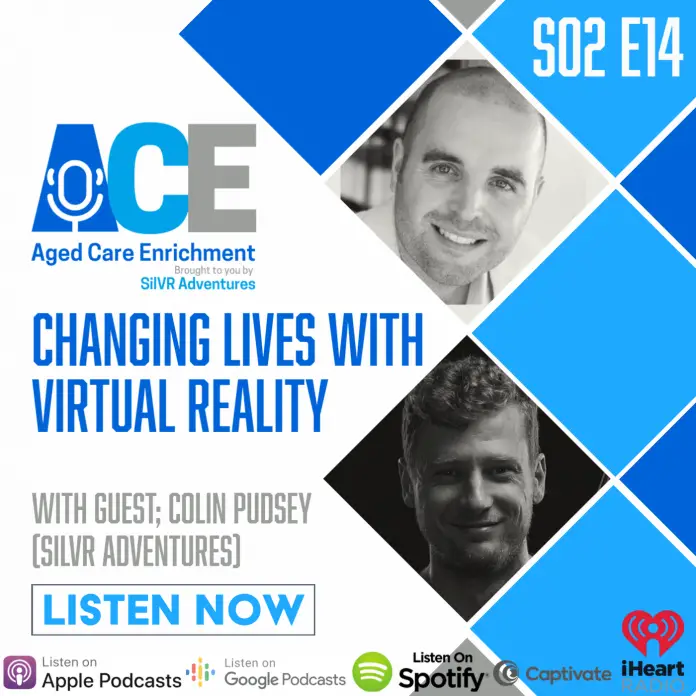 On Tuesday, we're putting SilVR Adventures CEO and Founder Colin Pudsey in the chair!
With a long entrepreneurial history across multiple continents and industries, Colin now leads the team at SilVR Adventures, bringing Virtual Reality experiences to seniors around the world.
We'll talk about how VR can be a solution to reduce isolation and loneliness among seniors, innovation, entrepreneurship and starting a tech business in the aged care space and get a chance to learn a bit more about the team behind it all.
Just a quick note to say if you're enjoying our podcast, please share with your friends and colleagues, and if you want to be super helpful, then you can leave a review for us wherever you're listening.
The Aged Care Enrichment Podcast is proudly brought to you by SilVR Adventures. Subscribe and check out our back catalogue of available episodes on Apple Podcasts, Spotify, iHeartRadio, Google Podcasts or wherever you get your podcasts from or online here: https://silvradventures.com.au/news-and-media/podcast/