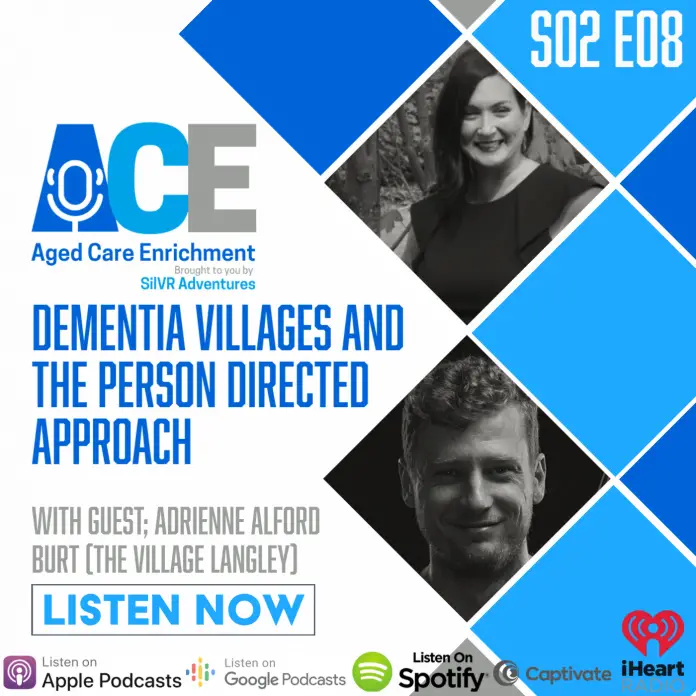 Adrienne is the Executive director of the Village Langley, a dementia-friendly retirement community in Vancouver that applies a social-relational model of care for its residents, or as Adrienne likes to call them; "the villagers".

Adrienne came to work in aged care through an early career as a Director in Canada's office for Veteran Affairs.

In this episode we talk about the quality of standardisation and personalisation of care, why she believes the person centred approach is outdated and insights into the state of aged care in Canada.

The Aged Care Enrichment Podcast is brought to you by SilVR Adventures and available on Apple Podcasts, Spotify, iHeartRadio or wherever you get your podcasts from or listen online and subscribe here: https://ace-aged-care-enrichm.captivate.fm