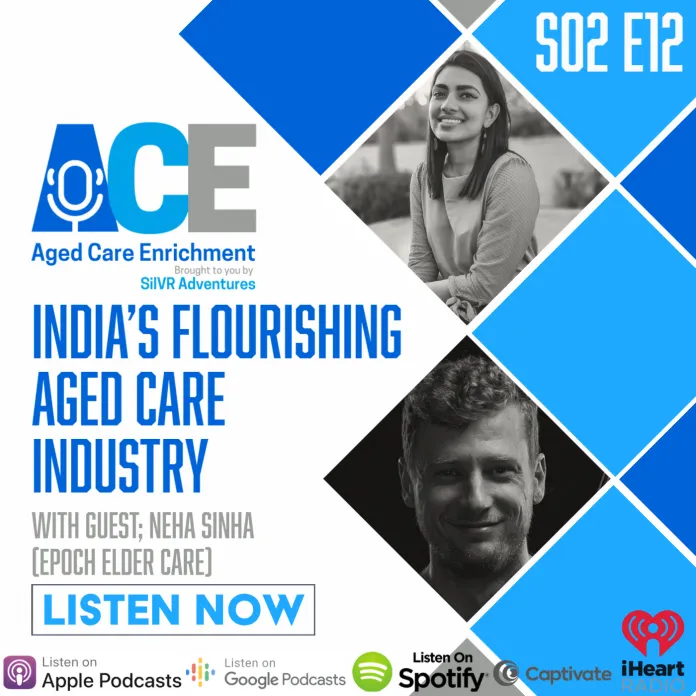 On Tuesday we're getting a unique insight into the aged care landscape in India, with the help of our guest Neha Sinha.
Neha is CEO of Epoch Elder Care, one of India's leading Aged Care providers that specialises in dementia care and helping people living with dementia transfer from a traditional family environment to a higher care facility.
In this episode we focus on the challenges and successes of aged care in India and how this relatively new industry is expected to grow exponentially over the coming years.
Just a quick note to say if you're enjoying our podcast, please share with your friends and colleagues, and if you want to be super helpful, then you can leave a review for us wherever you're listening.
The Aged Care Enrichment Podcast is proudly brought to you by SilVR Adventures. Subscribe and check out our back catalogue of available episodes on Apple Podcasts, Spotify, iHeartRadio, Google Podcasts or wherever you get your podcasts from or online here: https://ace-aged-care-enrichm.captivate.fm