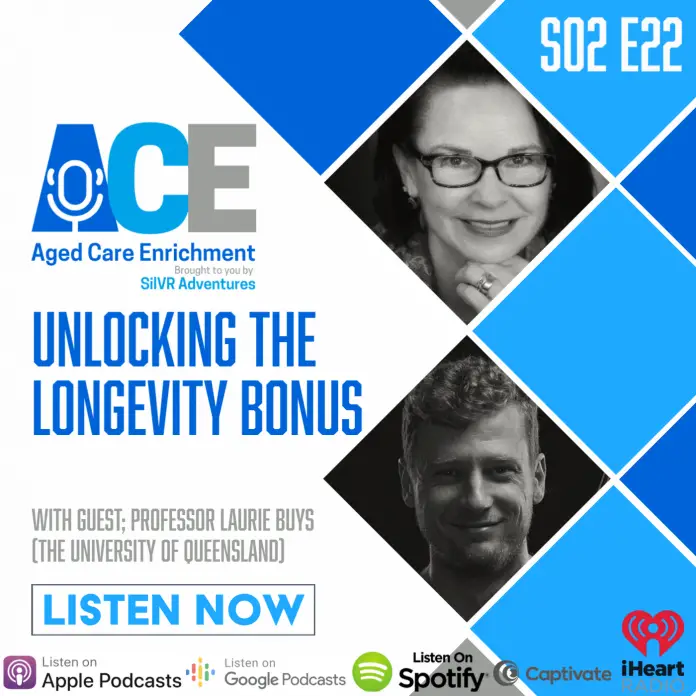 On Tuesday, we're talking with Professor Laurie Buys who is a Professor of Health and Behavioural Sciences at the University of Queensland (UQ) and is the former National President of the Australian Association of Gerontology.

Prof Buy's most recent research and work have focussed on longevity and how we can deliver better social and economic outcomes for everyone by focusing our attention on products, services, and policies for people over 65.
It's a really interesting conversation, as Laurie is extremely passionate about breaking down traditional barriers of age, and examining how we can be valuable contributors to society long past the so-called "retirement age".
The Aged Care Enrichment Podcast is proudly brought to you by SilVR Adventures. Subscribe and check out our back catalogue of available episodes on Apple Podcasts, Spotify, iHeartRadio or wherever you get your podcasts from or online here:https://silvradventures.com.au/podcast/