The Aged Care Guild has announced its new CEO, who will commence on 1 June.
Matthew Richter will take the helm of the influential peak body, which now represents eight of Australia's largest aged care providers following the departure of Estia Health last year.
Chairman of the Aged Care Guild, Ross Johnston, confirmed Mr Richter will take over from interim CEO, Lee Hill.
"On behalf of our members, I want to welcome Matthew to the Aged Care Guild," Mr Johnston said.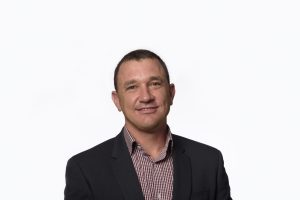 "We believe his wealth of experience in the government, health and financial sectors will serve the Guild well as we continue to grow the Guild's profile and work alongside policy makers to ensure industry needs are met."
Mr Richter has spent the last eight years with the ACT Health Directorate where his key achievements included securing more than $100 million of additional funding for health programs, the implementation of various hospital infrastructure and health industry improvement initiatives and the negotiation of national health reform agreements and acts.
He has also held policy roles across the ACT Government and of roles in the financial services industry with corporate advisory firm Inteq, global insurance firm Allianz Group and financial group, Macquarie.
"I'm looking forward to continuing the Aged Care Guild's advocacy work in the sector," Mr Richter said, confirming a key priority for the peak body remains securing sustainable Government funding.