Professor John Pollaers has been appointed Chair of the aged care workforce strategy taskforce, in a move that highlights just how seriously the Government is taking concerns about future staffing of the industry.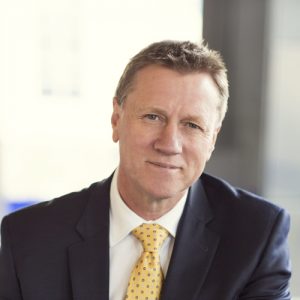 The former Fosters and Pacific Brands CEO also Chairs the Australian Industry and Skills Committee (AISC), which was established by the COAG Industry and Skills Council in May 2015 to give industry a formal, expanded role in policy direction and decision-making for the vocational education and training sector.
Members of the AISC include industry leaders nominated by Commonwealth and state and territory ministers responsible for skills and training; a peak body representative (rotating between the Australian Chamber of Commerce and Industry, the Business Council of Australia and the Australian Industry Group); and two ex-officio members (senior government officials).
While the Government has said very little about the taskforce since it was announced with a $2 million funding commitment in the 2017-18 Federal Budget, Ministers Ken Wyatt AM and Greg Hunt confirmed Professor Pollaers' appointment in a joint press release yesterday.
The Productivity Commission recently forecast Australia will need almost one million aged care staff by 2050, emphasising the urgent need for a skilled workforce to support quality care and continuing reform.
In an interview with Inside Ageing earlier this year Minister Ken Wyatt said future workforce planning by the aged care industry must incorporate all roles within an organisation and consider the global context of labour supply and demand.
"We tend to focus on workforce as being those who care for people, but if we're going to develop pathways into aged care for young people what other jobs are there?" he said.
ACSA CEO Pat Sparrow has continued her calls for any workforce development to be industry-led.
"We await further details of the appointment of a workforce taskforce under Chairperson, Professor John Pollaers, but urge that any workforce development be strongly industry-lead," Ms Sparrow said.
"This approach is the best way of ensuring any workforce development includes practical and concrete steps to help aged care providers attract, recruit and retain the staff they need."