Mirrabooka Place, situated in Gloucester on the mid-north coast of NSW, has been a hive of activity over the past 24 months, with almost 30,000 work hours going into developing a purpose-built facility.
The $16,971,079 million development was made possible with the assistance of an $8 million Australian Government Building Better Regions Fund (BBRF). The 50-bed home has been designed to offer an environment of wellbeing and happiness, facilitating opportunities for social interaction and time outdoors. Anglican Care will welcome residents into their new homes from Wednesday 21st October.
It has been five years since Anglican Care was named the successful proponent of a tender to accept the transfer of aged care licences from Gloucester Hospital through to the October 15, 2020 opening. In this time, the official process of land selection, funding applications, development applications, tenders, construction, landscaping, staffing and other regulatory issues have been finalised. The project, incredibly, is only a few weeks behind schedule despite delays due to site work required prior to construction, bush fires, droughts, a shortage of building supplies and, of course, COVID-19.
The development has had a genuine positive flow-on to the local economy with as many local tradespeople, contractors and suppliers locally sourced and recruited. Everything that could be done locally was done that way.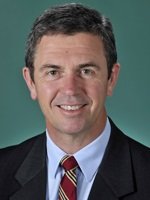 Federal Member for Lyne, The Honourable Dr David Gillespie has been supportive of the project from its inception and is excited to see the project come to fruition.
"The Anglican Care development certainly offers the community significant social and economic benefits and I am so pleased to see locals moving into their beautiful new home very soon," he said.
"Gloucester is recognised as having one of the highest proportions of people over the age of 65 in NSW, with 28.4% compared to the state overage of 15.7%." said Dr Gillespie.
"This project has not only delivered a boost to our local economy, but now provides long term options for aged care services for locals who live here and those people considering making the tree change to the beautiful Gloucester Valley."
Brad Webb, the newly appointed Executive Director of People Care for the Anglican Diocese of Newcastle is pleased to see the delivery of "Mirrabooka Place" to the community of Gloucester.
"Our vision to enhance the lives of ageing people really says it all. On October 15 we celebrate the opening of our newest facility and it is indeed a credit to all those people who were involved in its planning, construction, commissioning and now its operation," said Mr Webb.
"We look forward to welcoming our new residents on 21 October. We are privileged to be able to provide this service supporting the needs of the local community and providing them with enhanced clinical care, leadership and lifestyle programs for which we are known. Anglican Care can, and does, provide the best in bricks and mortar and "Mirrabooka Place" is a fine example of the very best that aged care has to offer," he said.
The name "Mirrabooka Place" was selected following public consultation and is part of an Aboriginal legend about the creation of the Southern Cross constellation featured in Shadows around the Buccan Buccan by local author Griselda Brown. The building is divided into three wings; "Mograni" "Barrington" and "Kia Ora."
Spacious and architecturally designed, "Mirrabooka Place" captures the beautiful views of The Bucketts, creating a real sense of place and serenity. All resident rooms, amenities and clinical facilities are located on one level, including the nursing stations. A stunning artwork creates a centrepiece in the foyer by artist Kirk Watts, with other beautiful local landscapes adorning the walls created by Hunter Artist Paul Andrews. Paul was commissioned to create the artwork at Anglican Care's "Kilpatrick Court" and "CA Brown" and it seemed a natural progression for him to visit Gloucester and paint the scenery our residents know so well and to really make them feel at home.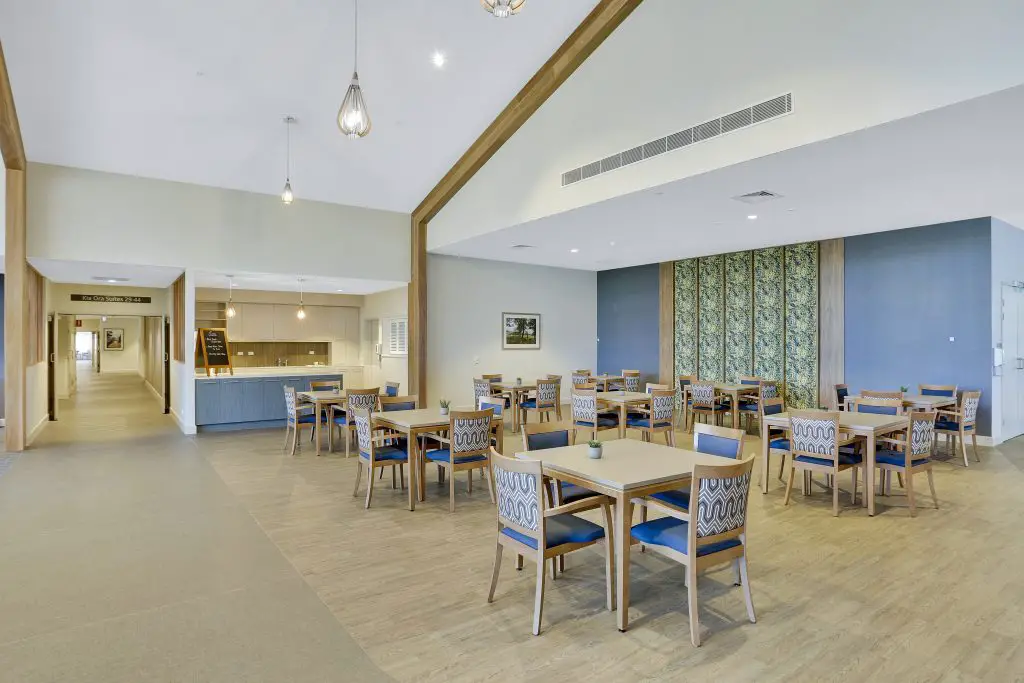 The facility includes; 24/7 Care, Doctors Consulting Room, Physiotherapy, Lifestyle and Wellbeing programs Palliative Care, Chaplaincy and Pastoral Care, Bus outings, a Library as well as Hairdressing salon, Beautician, Podiatry, Dietician, Dental, Optical and Hearing services.