Two key appointments have been announced today, with Braemar Presbyterian Care confirming Wayne Belcher, OAM, as its new CEO and Baptistcare WA naming former head of the Aged Care Channel as its new chief.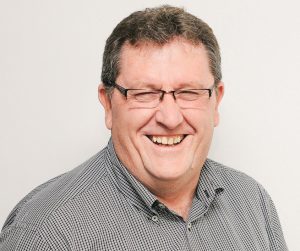 Mr Belcher has been a director and the interim chief executive of Baptistcare WA since July 2016 following the retirement of Rev'd Dr Lucy Morris.
He will commence his new role at Braemer on 7 March 2017.
Mr Belcher was awarded a Medallion of the Order of Australia in 2007 in recognition of his significant contribution to community services, which includes 17 years as CEO of The Bethanie Group. Until recently he was a Pastor at Lake Joondalup Baptist Church.
Russell Bricknell will join Baptistcare WA in April, and brings to the role an extensive background in the aged care and community services sector.
Mr Bricknell is  a Graduate and Fellow of the Australian Institute of Company Directors and a Fellow of the Australian Institute of Management.
He was previously the Chief Executive of Aged Care Channel, overseeing operations in Australia, the United Kingdom, Ireland and New Zealand. Prior to this role, Mr Bricknell was Chief Operating Officer of Australian Home Care, a leading provider of home based care to people with disabilities in NSW and Victoria, General Manager of BaptistCare NSW and ACT, and Executive Director of Churches of Christ Care in Queensland.
Announcing the appointment today, Baptistcare Board Chair Mr Garry McGrechan said he looked forward to working with Mr Bricknell to strategically position Baptistcare in a rapidly changing market.
Mr Belcher will succeed Glenn Muskett who has been instrumental in Braemar's service delivery, growth and development since his employment in 2000.
Mr Muskett retires with the best wishes and gratitude of the staff, residents and board at Braemar Presbyterian Care.
Braemar Presbyterian Care is a community ministry of the Presbyterian Church in WA operating 220 residential places in three care facilities.
Baptistcare WA operates 14 aged care residential facilities across metropolitan Perth and regional Western Australia.