Arcare, one of Australia's largest private providers of aged care accommodation, opens its new five-star residence in Seven Hills, bringing state-of-the-art amenities and excellence in care to Brisbane's inner-east.

At 6,000sqm, with 106 suites, and spanning across two floors, the $55m development will be Arcare's 17th Queensland residence and one of the most spectacular.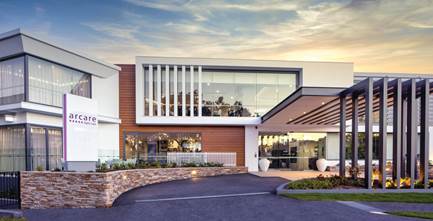 Arcare Seven Hills offers a mix of permanent and dementia care, using Arcare's award-winning Dedicated Assignment model which places relationships between the residents, their family and staff above all else.

Arcare CEO Colin Singh says, our "Dedicated Assignment model was first rolled out across Arcare's residences throughout 2014 and 2015 and was awarded a 2015 Better Practice Award by the federal government.

"Beyond the luxurious surroundings of our residences, our residents are supported by our innovative relationship-first approach to celebrating and supporting old age. This approach is driven by Arcare's values of relationships, uniqueness, partnerships and flexibility," says Mr Singh.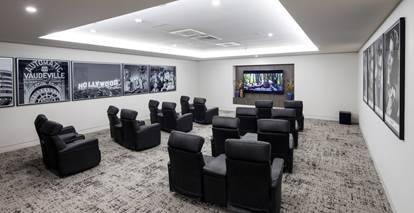 Along with the 106 suites, Arcare Seven Hills will house a wellbeing centre, hair salon, café, theatre room, private and public dining areas, activity rooms, and two courtyards for residents to enjoy.

There's also a dedicated lifestyle team who work with the residents to develop a list of activities and events they'd like to see on their monthly social calendar.

Arcare Seven Hills' Residence Manager, Bish Shrestha says, "We aim to provide five-star support, as well as create a comfortable and inviting environment for the residents and their families and friends
when they visit – whether that be over a cup of coffee in our café or celebrating birthdays in our private dining room. They can also enjoy some quiet time on our verandah."

"This is our first Arcare aged care residence in the East Brisbane area, so we are very excited to see those relationships between residents, our team members and the local community being built and blossoming," Shrestha adds.