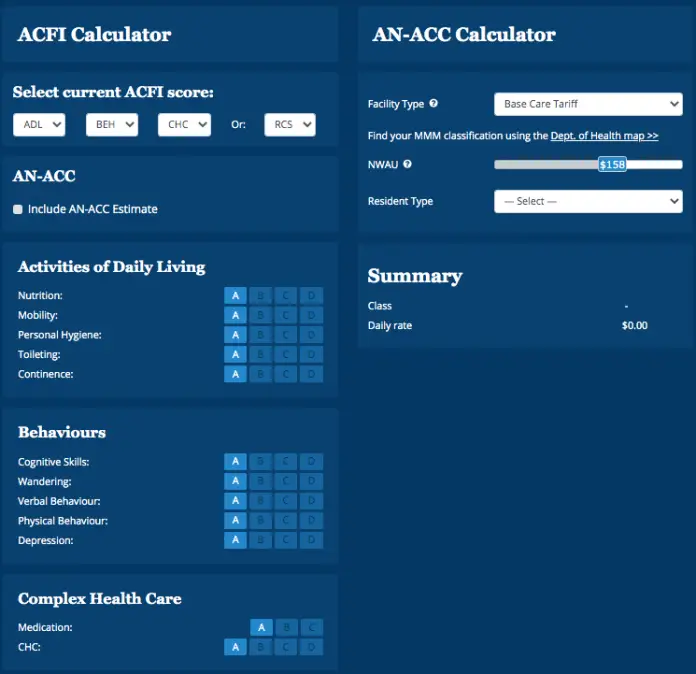 Aged care advisory Mirus Australia has launched a free online AN-ACC calculator, a first step in helping aged care providers manage the transition in funding models from ACFI to AN-ACC.
The Australian National Aged Care Classification (AN-ACC) funding tool will replace the current ACFI system and is scheduled to go live from October 2022. Further information about AN-ACC can be found here.
The shadow assessment period is currently underway and the experience so far for providers is varied. But for most, it raises questions on how they will be able to seamlessly operationalise the switch from ACFI to AN-ACC.
"We've launched the AN-ACC calculator to help our providers get an early start on how to familiarise themselves with what is coming and to better understand any differences in entitlements under the new AN-ACC model," says James Price, Co-Founder of Mirus Australia.
"The calculator takes everything we currently know about AN-ACC and we have added the ability to adjust the National Weighted Acuity Unit (NWAU) loading to model outcomes. As we analyse more data this NWAU becomes even more valuable – the power of big data really comes through here" says James.
"Mirus manages Medicare data for more than 80,000 beds and it's this exposure to big data that means we can provide greater confidence in how AN-ACC will play out for you," says Tyler Fisher, Data & Insights Senior Manager.
The calculator is available now and for free. For Mirus clients who subscribe to the Mirus Metrics software solution, they will receive the additional benefit of comprehensive, facility and resident level modelling of impact analysis as well as being able to see an AN-ACC resident score for each resident record from July.
To obtain the Mirus AN-ACC calculator: www.mirusaustralia.com