Google has launched a device that performs tasks around the house in response to voice commands, and communicates back to its owner.
Named 'Google Home', the unit, which looks like a small speaker, connects to other devices around the home through cloud technology.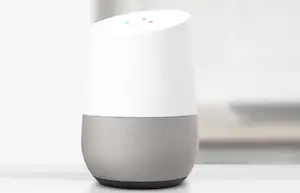 It can operate any function in the house that can be connected to the internet, including lights, TVs, thermostats and music.
It can also remind people of things including to take their medication, do exercises or ensure the front door is locked.
People can tell Google Home to add things to a shopping list and ask it to repeat back what is on the list. It can be used to tell jokes, play music – and sing along.
According to a review in The Australian, Home interfaces with Google Nest, Philips Hue and Samsung SmartThings home connected devices but not with Belkin products.
The reviewer also found that compared to Amazon's Echo device, which offers a similar service to Home, its reminder settings and appointment scheduling were not as good.
While Google Home is only available in the US right now, the reviewer found that it still worked relatively well in performing most tasks.
And at the very reasonable price of approximately US$200 + taxes, we can only assume it's just a matter of time before it will be retailing in Australia.