Just two weeks after being rolled out in its first Brightwater care service facility, Zipline was implemented without a hitch across Brightwater's 21 sites.
A Western Australian aged care and disability service provider, Brightwater offers services to more than 750 people and introduced the digital solution so clients' families and friends could visit safely during the COVID-19 pandemic.
Brightwater Care Group Chief Executive Officer Jennifer Lawrence said the transformation to a digital system made it easier for both centres and family members to comply with the strict national and state regulations. "It not only improved the experience for our clients and staff, but also provided an extra level of assurance in ensuring visitors read and respond to their obligations before coming on-site," she said.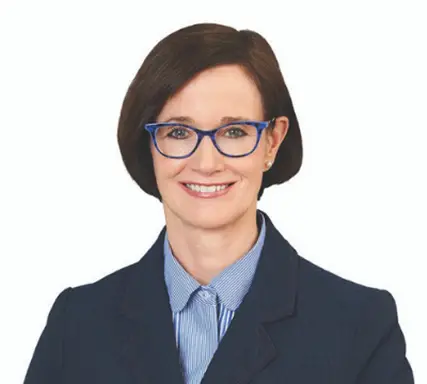 "The impacts of the COVID-19 pandemic on our visitor process have been significant for our families. Prior to the pandemic they did not need to book visits or sign a health declaration upon arrival. So, with the new regulations in place it was important we made it as easy as possible for our clients."
As the COVID-19 virus spread across the world, aged care has been transformed. Digital innovations from booking apps and record-keeping have flourished and more aged care providers have adopted technology-driven solutions to aid their care and business services.
While Western Australia was spared the worst of the impacts of the respiratory virus, providers were on high alert to maintain controls and stop the spread. With providers across the country, they introduced controls on visits to residential aged care and needed a way to manage them.
They chose the Zipline app, a digital solution to Australia's aged care visitor management challenges. The all-in-one visitor management system allows people coming into a facility to book ahead, sign in, maintain temperature records, provide compliance documents and sign out.
Weekly reports and email summaries to help explain and interpret data are sent automatically. The automated information ensures effective management of the number of people on-site and maintains secure records for contact-tracing obligations.
It is also compliant with Aged Care Quality and Safety Commission systems, with automatic updates rolled out whenever restrictions change. And more than the functional elements, Zipline also uses a visitor sentiment tracker and analysis to guide providers' response when putting in place their COVID-19 policies.
Initially, the Perth-based not-for-profit required visitors to book and sign in manually, have temperature checks and provide proof of a flu vaccination. From August they introduced Zipline and the change was immediate. Ms Lawrence said the speed of the implementation was impressive, with really positive impacts.
"The overall ease of implementation in such a short space of time has been better than we could have expected," she said, highlighting how the devices were simple to use as they were "plug-in and go" from the very start.
She also said it made the whole process easier and more secure for visitors. "Zipline has had a big impact on our families and friends visiting their loved ones in our care," she said. "It is more efficient for families and also means they can speed up their check-in process on visiting by preloading their proof of flu vaccination (in residential aged care) and personal details.
"Once a visitor uploads their flu vaccination evidence there is no need to bring it each visit. It is secured safely. Most of our families have been really happy to adopt the change as they are aware of why we are having to register visitors now and know it is a really positive way to ensure their loved ones are protected."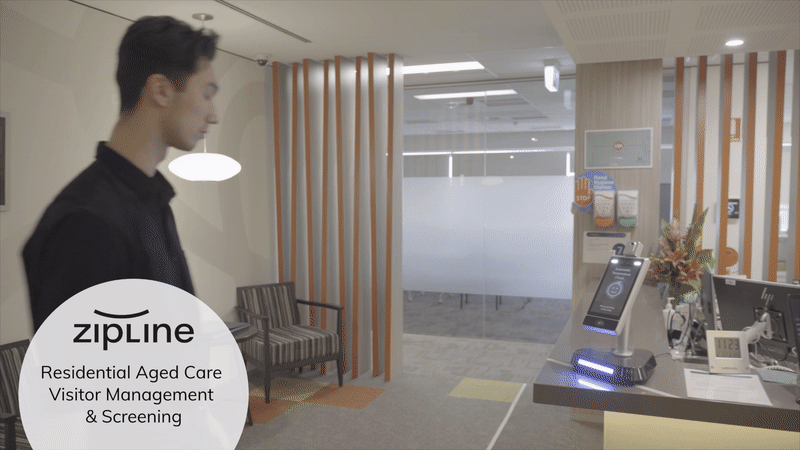 And the numbers reflected this. Almost 40,000 visits have happened safely across Brightwater's 12 residential aged care facilities, 10 disability care homes, and other services. More than four out of every five survey respondents said Brightwater was getting COVID-measures "just right", achieving a perfect balance between being too lax or too strict – a feat accomplished with the synergistic efforts of the Zipline app. Visitors rate their experience at Brightwater at 8.2 out of 10.
Over the months since the rollout, Zipline app engineers have responded to suggestions from staff and visitors to tweak and enhance the system. They work around the clock on app fixes to respond to any compliance requirement changes.
Ms Lawrence said the services will soon roll out automatic thermal screening devices—machines that will measure the body temperature of everyone who passes through them—which will also reduce the time for manual checks by staff. "Technology solutions have always been a big part of our business, but the pandemic has certainly accelerated innovation," she said. "We are continually looking to improve experiences through innovation."
The Zipline visitor booking system won the Consumer Experience category in the 2020 Future of Ageing awards.
Sponsored by Zipline