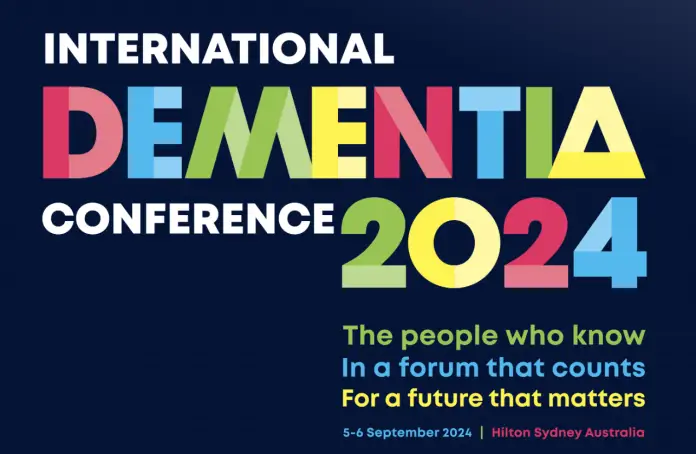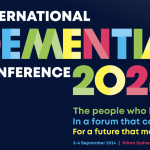 Website International Dementia Conference 2024
The best and brightest in dementia research and care will share their views and experiences at the International Dementia Conference 2024 to go ahead next September.
The Dementia Centre's flagship biennial conference showcasing the latest cutting-edge research and new ideas will be held at 5-6 September 2024 at the Hilton Sydney.
There will be more communications on important news on speakers, topics, sponsorships, and special offers related to IDC2024 in coming months.
Dementia Centre General Manager Angela Raguz said IDC 2024 would offer attendees and speakers a crucial opportunity to improve the lives of people living with dementia.
"This conference, as has been the case with previous IDC events, will be a place to hear from and connect with the world's best and brightest in dementia research and care," Ms Raguz said.
"It will also be an opportunity to contribute your own ideas and experience for the benefit of the sector."
Planning for IDC2024 follows the huge success of last year's IDC where speakers included US neuroscientist and head trauma prevention campaigner Dr Chris Nowinski; Professor Craig Ritchie, of Edinburgh University's Centre for Dementia Prevention, on the latest on dementia drug trials; and Olympic gold medallist Nova Peris who spoke on First Nations people and dementia.
Organisers have announced a call for papers to present at the conference with potential presentations from: care practitioners who have a focus on complex dementia, palliative care, and positive ageing scientific, clinical, and psychosocial researchers; and people with dementia and carers with unique perspectives and stories to share.
Topics are welcome on any theme potentially relevant, but ideas could include lived experiences with dementia, the changing face of residential care, re-engagement and re-enablement, younger onset dementia, acute care for people with dementia, end-of-life and palliative care and designing aged care for dementia.
Pitches in the form of a 200-word abstract and a two-minute video discussing the abstract, along with other details, can be submitted at the Call For Papers portal. Find out more at www.dementiaconference.com/submit
Go to www.dementiaconference.com and sign up to be kept in the loop on new information on IDC2024 as it emerges.