Current means testing fee arrangements, including the need for greater consumer contributions to personal and nursing care, aligning home and residential care fees and new approaches to equity release featured strongly at the aged care forum held by Minister Ken Wyatt AM yesterday.
In a presentation about the financial impact of reforms on all stakeholders, Nick Mersiades, Director of Aged Care at Catholic Health Australia, asked industry leaders to consider whether the current arrangements are relevant for a consumer-driven, market-based aged care service industry as envisaged under the aged care roadmap.
"The 2015 Intergenerational Report projected that Australian Government aged care expenditure will almost double as a share of the economy by 2055, from 0.9 per cent to 1.7 per cent of GDP," he said.
"This projection does not take into account the cost of removing service rationing, a reform which is at the core of the Roadmap."
"The fact remains that there is a big question mark over the affordability of a consumer-driven market-based aged care system."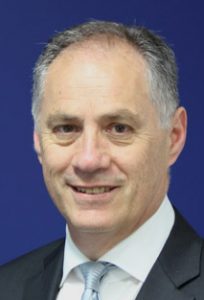 While the aged care legislative review under way by David Tune AO is expected to go some way to estimating the potential cost of removing service rationing including levels of unmet need, Mr Mersiades said means testing and fee arrangements are not the only policy levers for securing affordability for taxpayers.
"It must be acknowledged affordability of the Roadmap destinations will also be influenced by the level of unmet need, the extent of savings by having more care provided in people's own homes, the effectiveness of the eligibility assessment processes, productivity gains through increased competition and innovation, greater attention to early intervention and reablement services, and service quality expectations," he said.
"Nevertheless, means testing and fees is a key policy lever for sustainability and affordability, with major equity implications."
"Consumer attitudes to increased contributions cannot be taken for granted."
"Their attitudes will be influenced by perceived fairness, including views about inter-generational transfers and the role of government, and the simplicity of the arrangements."
"Consumer views could also be expected to be influenced by the quality of the services for which they are being asked to pay a fee, and how much choice, control and flexibility they have over services."
Mr Mersiades said that recent policy approaches that see consumers covering their own accommodation and everyday living expenses should be the responsibility of individuals, with safety nets for those with limited means, and contributing to the cost of their personal and nursing care according to their capacity to pay, but annual and lifetime caps should 'insure' consumers against excessive costs, have resulted in multiple iterative changes leading to the complex system in place,
"In 2014-15, consumers contributed $4.2 billion, or 27% of total provider revenue of $15.8 billion excluding refundable lump sums," he said.
"The bulk of this amount – $3.6 billion – was for everyday living expenses. Only $377 million was for personal and nursing care fees – 3.8% of Commonwealth care subsidies paid to providers on behalf of residents."
"Under market based accommodation prices that now apply across all residential care, non-supported consumers paid $22 billion in lump sum deposits at December 2015, and $680 million in daily accommodation payments in 2014-15, while the accommodation subsidy the Commonwealth paid on behalf of supported residents was $827 million in 2014-15."
Meanwhile, home care recipients contribute about 10 per cent of total home care revenue.
"The upshot is that consumers are contributing significantly to accommodation costs and everyday living expenses, but minimal amounts towards their personal and nursing care costs," he said.
However, increasing consumer contributions for personal and nursing care will require the availability and take-up of equity release arrangements as alternatives to the sale of the principal residence while the resultant sustainability and equity issues need to be addressed given the service expansion the will be required and consumer expectations, Mr Mersiades warned.
"There is no discernible policy basis for the different means testing and personal and nursing care fee arrangements that apply in home care and residential care for individuals with the same assessed care needs, nor the level of government subsidy paid on their behalf."
"Similarly, the means testing and fee arrangements in home care bear no relationship to those that apply in home support.
"These both influence consumer preferences and behaviours."
"An income tested fee and a basic daily fee applies in home care, but the latter is charged at the discretion of the provider which may or may not be linked to services.
"In home care, the contributions are not proportional to the level of assessed need for services, and probably not in home support either, but who's to know."
He noted that any additional revenue from 'additional services' will not improve taxpayer affordability as there is no scope to use this revenue to offset Australian Government subsidies.
"It is also relevant in this context that the value of bequests grew from $18 billion to $24 billion between 2003 and 2013 (in 2013 dollars) and continue to grow."
By comparison, the Government funded $17.4b in 2016-17 and care fees paid in 2014-15 of $377m.
The lack of data available was also highlighted as a problem in preventing a full picture of funding and contributions.
"There is no data available as yet on how many consumers have paid care fees that have reached the annual and lifetime caps on care contributions. However, a very rough calculation suggests that the 125,900 non-supported residents who received permanent residential care in 2015-16 paid on average about $3,000 each in care fees, compared with a lifetime cap of $60,000," he said.
"The aged care roadmap addressed many of these issues by proposing integrated fee arrangements across home and residential care, alignment of subsidies, means testing encompassing total wealth and measures to enable continued access to services by people of low means or with barriers to access."
Mr Mersiades concluded his presentation by posing 10 questions to delegates to consider over the course of the afternoon:
Whether consumer contributions towards personal and nursing care and support whether delivered in a person's home or in residential settings should be determined by a consistent means test.
Whether contributions to personal and nursing care should be proportional to the actual cost of the services being provided, irrespective of setting.
Whether a person's eligibility for accommodation support should be determined by a separate assets test.
Whether total wealth should be included in the means test, including all of the market value of the former principal residence or a proportion linked to total value.
Whether a resident with a 'protected person' should qualify for accommodation support irrespective of total wealth, while continuing to provide accommodation security for the 'protected person'.
Whether reforms are required to encourage the development and use of equity release financial products as an alternative to the effective 'forced sale' of the former principal residence.
Whether there is scope to allow providers in a competitive market to set fees, especially for lifestyle services, as currently applies for accommodation.
Whether further reforms and protections are necessary to ensure access to services by those with lower means or who have other barriers to access.
How to inform, engage and influence community attitudes about the role of increased consumer contributions in securing a more sustainable aged care system in which consumers have choice and control of services delivered in a more competitive environment.
Even if one accepts the principle that those who can should contribute, how much more they should contribute is still an open question. The answer will depend in part of better estimates of future costs, a work in progress which is being focussed upon by the Tune Review.