Gerard Stevens AM, founder and Managing Director of Webstercare, explains why negative media reports about a recent study into medication errors in residential aged care were misleading.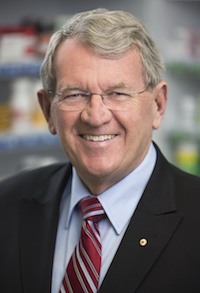 A recently published systematic review of medication errors in residential aged care facilities (RACFs) by Monash University researchers received significant media coverage due to "alarming" results. But it is actually a good news story for residential aged care facilities in Australia.
On the surface, the findings do appear alarming. The Systematic Review of the Prevalence of Medication Errors Resulting in Hospitalisation and Death of Nursing Home Residents1 found that medication errors were common, involving 16-27% of residents in studies examining all types of medication error, and 13-31% of those involved in studies examining transfer-related medication error.
Added to that, 75% of residents were prescribed at least one potentially inappropriate medication.
On closer examination, however, the results are far more relevant to the United State of America than Australia. Of the 2577 studies considered, only 11 met the review criteria. Importantly, only one of these was based on Australian data. The rest were largely based on data from aged care residents in the USA.
Further, the review found that serious effects of medication errors "were surprisingly low and were reported in only a small proportion of errors (0-1% of MEs), with death being rare."1
The risk of harm to the resident depends on what has been identified as a medication error. Aged care homes may report a serious medication error where a resident has been harmed by receiving the wrong medication and, at the same time, report an error for a nurse failing to record signing a medical chart upon medication administration.
This approach is driven by Australia's accreditation process which emphasises transparency and accountability in the actions that are taken to reduce the potential for harm.
It is interesting that these figures exist at all. This level of reporting reinforces the transparency within the system and the potential to make positive changes to the quality of care for residents. To me this demonstrates that the system of clinical governance in Australian aged care homes is robust.
Webstercare has long experience in this field. We have zero tolerance of risk and try to predict every potential source. All our systems are designed to identify and minimise the risk of any error occurring throughout the entire medication management cycle.
For example, the MedsPro® medication packing system requires all medications to be barcode-scanned into the medication pack. Barcode scanning reduces the risk of a busy pharmacist selecting an incorrect medication.
If a dosage change occurs with our Unit Dose 7 system, which is widely used throughout Australia, we can stop it immediately by using a ceased label on the column of medications.
There is also the common temptation to crush medications for residents who have trouble swallowing. Yet 18% of all medications should not be crushed and the Unit Dose 7 system caters for this by clearly alerting medication round staff about which medications should not be crushed.
Communication between the pharmacist, prescriber and aged care staff is a high-risk area for medication errors. Errors can easily occur when the pharmacy is not informed of a new medication or a dose change.
Aged care homes that use printed information on their medication charts and electronic communication to the pharmacist reduce the risk of errors in communication. The prescriber also has access to a complete medication profile at any time a decision is made to prescribe or change a medication. Access to legible and accurate information will minimise the risk of medication errors.
In my pharmacy we spend about 60% of our time on medication reconciliation. That means making sure our information is complete and accurate before we pack.
Better electronic communication adopted throughout the industry is making a huge difference to the completeness of available and up-to-date health information. This is particularly important when patients move between points of care.
A list of inappropriate medications has the greatest benefit when it is used to help identify people who may be at high risk of medication misadventure. But it should not be used for blanket decisions. A list is just a list unless it is has context with the individual.
For example, the impact of withdrawing a psychotropic medication which has been prescribed over many years must be managed carefully to minimise harm to the resident. This may take weeks or even months. It could be interpreted as 'inappropriate' but the circumstances under which it was prescribed by the doctor must be considered.
Each resident must be treated as an individual and a risk-benefit analysis conducted on a case-by-case basis. This is the underlying principle behind pharmacists conducting medication reviews and providing education for aged care staff.
There is a fine line between the potential of medications to do harm or to be of benefit. That the review identified such a low level of serious impact is demonstrative of a system that is working well. But there's always room for improvement.
Reference
Ferrah N, Lovell J, Ibrahim J. Systematic Review of the Prevalence of Medication Errors Resulting in Hospitalisation and Death of Nursing Home Residents. J Am Ger Soc. Nov 16