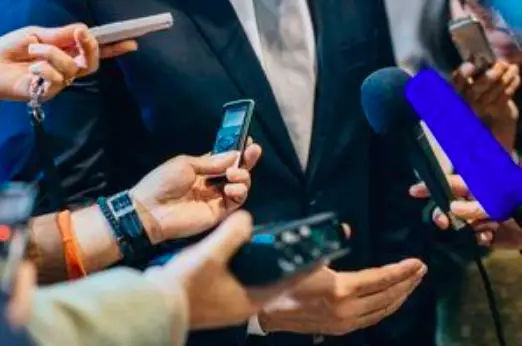 A week after Prime Minister Scott Morrison announced that all aged care workers must have at least one COVID-19 vaccine by September, it remains unclear whether the new requirements will extend to employees in cleaning, catering, maintenance, administration and other roles that interact with residents. It is also unknown if the mandate will extend to employees providing home care services.
So far only general information had been shared with providers related to funding support to compensate for staff, including casuals, to have time off to get the vaccine.
In response to questions from Inside Ageing seeking to clarify which employees would be required to be vaccinated, the Department of Health and Ageing said more information would be released in due course.
While some providers have issued statements in support of the announcement, behind the scenes many are scathing and warn it will create further workforce shortages.
"There was no engagement with providers about this and at the time of the announcement, no clear rollout plan," said the CEO of a residential care provider in New South Wales who has asked to remain anonymous.
"It was clearly a knee-jerk attempt to change the narrative on a day when the nation was entering a crisis with COVID outbreaks in all but two states, and the way in which it has been communicated has done more damage than good. Staff are upset, residents and their families want to know more but we have no further information to offer them."
"We have been trying for months to secure additional vaccines for employees – the majority of whom want to have it. But in many areas, particularly regional areas, the additional vaccine was not provided for staff and they could only access what remained after residents had been vaccinated on a given day."
"The high turnover of occupancy in residential care – because people are entering care in a more frail state and with more complex health conditions – means that many of the residents who were vaccinated earlier in the year have since passed away. But our staff, most of whom want to get vaccinated, are still waiting and have been condemned by the Government and media for not acting fast enough."
"The other side to this problem is that residents are coming to us unvaccinated. All residents entering aged care should have access to Pfizer before they enter care. This is what should be mandated if the Government is genuinely concerned about protecting older Australians."
The CEO of another aged care operator in Queensland said the decision will create further hurdles to attract and retain employees and double standards that penalise aged care workers and employers.
"Rather than focusing this message on the safety of essential workers, the way in which this news has been delivered once again paints aged care workers in a negative light," he said.
"No one is refuting that mass vaccination is critical for the nation, but there are legitimate concerns about mandating it. What will this mean for employees who can't receive the vaccine for medical reasons?"
"Our biggest challenge right now is workforce shortages. Not only has this decision added another hurdle to attracting people to work in aged care but it will force out some existing employees who are experienced and dedicated. This creates double standards that penalise aged care workers and employers, with very little logic."
"There is no mandate for hospital workers to be vaccinated. There is no mandate for police or other emergency services staff who may need to enter an aged care facility. Will there be a mandate that people who want to visit their loved one in residential care have to be vaccinated too?"
ANFM Federal Secretary, Annie Butler, said that whilst the Federation strongly encourages vaccination, the Government's mandate must be based on clear-cut health advice, not political advice.
"The critical issues now are access to vaccines and support for aged care staff. So far, the vaccine roll-out in privately-run aged care facilities has been an absolute shambles."
"The Morrison Government's promises for aged care just keep coming, but at this stage, there are more questions than answers."
What will this mean for your organisation? Let us know in the comment thread or email editor@insideageing.com.au to share your experience.