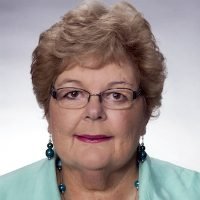 "Now it's all about China and India". So said Glenn from .id the population experts in his article 2011 Census – Australia's changing multicultural mix (2012). He was referring to Australia's largest countries of birth in 2011.
Should aged care providers be worrying about this now? The answer is 'yes' because Chinese and Indian migration has been rapidly increasing since the 1980s. The elderly are now entering the aged care space in significant numbers.
Those of us who have specialised in providing ethno-specific care over the past 40 years have become comfortable with clients who were born in non-English speaking countries in Europe.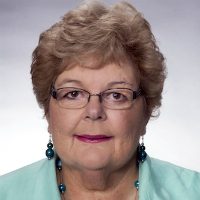 The chances are that we have come from a similar background ourselves and are familiar with the western languages, social mores, religions and food of our residents or home care recipients.
Now that more people of Asian background are entering aged care, we need to adapt to their version of ethno-specific care. For me, this has been an interesting and challenging journey.
I was recently introduced to an Indian organisation which wanted to establish a residential care facility for the Indian community but did not have the resources to do so.
Consultation and demographics confirmed demand. MiCare rose to the occasion and offered to establish and run the service. Places and a vacant site were acquired.
What followed next was an excursion into Indian culture which must be accommodated in the fabric and operation of the new building. This is still a work in progress.
There is diversity within cultures and this is true of the Indians. The variety of religions is remarkable. The same can be said of the languages although with skilled migration, the number of English speakers is high.
Cuisine can vary across the regions and must accommodate religious or spiritual practices. There is symbolism in colour of which we must be aware. The role of individual family members must be acknowledged as well as the extended family.
All these things have influenced the design of the building. To begin with, provision has been made for small "houses" of 12 – 15 places to facilitate day-to-day socialisation. Anything bigger is inhibiting.
There is a greater emphasis on community spaces to enable the celebration of festivals or special events. There will be a multi-faith prayer room and meeting rooms.
Hospitality kitchen zones will enable families to gather over meals, in recognition of the importance of family and feasts to this culture.
There will also be dual kitchens for food separation of vegetarian and non-vegetarian options and a café for casual dining and interaction.
Furniture and fittings will reflect Indian preferences together with their associated colour schemes.
Much effort will go into recruiting carers and domestic staff who are bilingual where necessary and bicultural.
Consumer choice will have an enormous impact on aged care services. Obviously, how providers list their services on My Aged Care will become critical in helping consumers and their families choose a service.
In my particular field, the postings themselves are going some way to educating consumers on what constitutes ethno-specific care.
Quite often, it's what is not mentioned which is very telling. This makes for a more discriminating clientele.
While I have dwelt on Indians in this article, I am well aware of aged migrants from other Asian countries such as Vietnam, China, Cambodia, the Philippines and Malaysia who require aged care.
In Victoria, for example, they are residing in metropolitan planning regions where over 50 per cent of the population aged over 70 is from a non-English speaking background. This is a big market and a growing one.
This leads me to say that it's time for a paradigm shift in designing facilities and care so that our services truly reflect a multicultural society.
This comment equally applies to agents such as architects, interior designers and decorators, food services, training bodies and health services so that a holistic approach can be implemented.
With the merger of DutchCare and the New Hope Foundation into MiCare we are experiencing a wider range of cultures and I find this exciting as well as daunting.
I want to stay true to the ideal that whilst cross cultural experiences are rich and rewarding, our clients are also looking for the comfortable and known environment.
Some of our MiCare ethnic specific facilities are moving to have clusters of, say, Greek, Italian or Spanish speakers bringing together people who share cultural norms.
Needless to say there are challenges with this model and although it may not be possible in every situation, every effort is made to co-locate elders who share the same culture and language.
This is at the centre of a range of quality standards, the most critical being choice and civic liberties. We will always advocate for these fundamental human needs and continue to incorporate cultural norms in all our services.
Petra Neeleman is the Executive Director at MiCare.