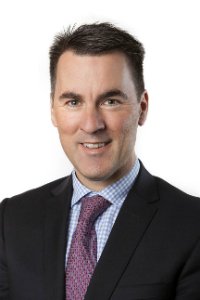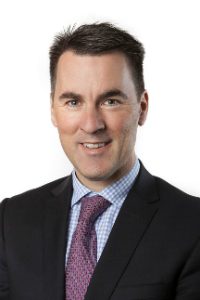 Aged care is one of Australia's largest service industries, employing over 350,000 staff who deliver services to over one million people.
As an industry, not only are we well positioned but we have a social responsibility to take a lead role in tackling the hidden scourge of family violence in Australian society to create a better society for future generations.
We, as employers, should challenge ourselves to take a broader perspective regarding the role our organisations play in the communities that we support.
At the end of the day, our organisations are not just workplaces; they are communities of people – staff, volunteers, residents, clients and families who derive a sense of purpose and belonging from their involvement.
The people employed at our workplaces are there to support our elderly to age with dignity and respect. But they also work at our organisations for purpose, meaning and self-esteem.
Our industry is a large employer of women and ultimately our core business is supporting families. In many respects, taking an active role in tackling this issue in our workplaces shouldn't be viewed as a nice thing to do but a key business imperative.
I hope by now all Australians accept that family violence is an unacceptable social problem that requires an integrated, 'whole of community' approach. As we know, although widespread, it is often a hidden problem, with victims silenced and trapped within feelings of shame and guilt.
I think it's important that we remember family violence occurs in all parts of society, regardless of geographic location, socio-economic status, age, cultural and ethnic background, or religious beliefs, and has devastating short and long term effects on individuals, families and the community.
So, what can we do about this as employers working in the aged care sector? Well, we can – and I believe should – take a lead role in helping to fix this pervasive, debilitating, societal problem.
At Jewish Care Victoria, we recognise the important role of workplaces in tackling family violence. We are committed to the prevention, increased awareness and support of victims of family violence.
As such, we have begun our journey to tackle family violence across three major levels. The first has been to take a stand. We have developed organisational position statements on Gender Equity and Family Violence.
The concept of gender equity recognises that gender-based differences should be identified and addressed in a manner that rectifies imbalance and eliminates discrimination between the sexes.
Gender equity strategies seek to achieve fairness and justice in the distribution of benefits, responsibilities and access to services, with the aim of producing equitable outcomes for both men and women.
We certainly recognise that a history of gender-based policies in Australia has played a role in influencing an economic and social imbalance between men and women which has at minimum created a cultural climate for 'acceptable' abuse of largely women.
Our publicly-accessible position statements identify such issues and strongly position the organisation as holding a rights based framework.
The position statements have just been a start. The executive team and senior managers have commenced Gender Equity training. The organisation has joined the Walk Against Family Violence, participated in 16 Days of Activism, and submitted our views to the Royal Commission Against Family Violence.
Secondly, I have been exploring how we better equip our staff and volunteers working with the elderly to respond to family violence. Ensuring staff are trained in recognising family violence, understanding its potential impact, and responding appropriately should, in my opinion, be a key commitment of all Australian workplaces. To this end, we plan to integrate family violence training and an appreciation of vicarious trauma as a mandatory requirement of all staff.
As an organisation we absolutely believe that every individual has the right to feel safe and secure. So our final approach to date has been, the provision of support for staff who are experiencing family violence. With statistics that recognise that one in three women are likely to have experienced abuse by an intimate partner at some stage in their lives, one can only assume that our staff will be amongst the statistics.
In recognition of this, Jewish Care has decided to include a dedicated family violence paid leave clause into our industrial agreements. This helps to support our staff to attend to matters such as court appearances, legal appointments and to secure safe living arrangements. Access to such leave provisions invites conversations with a staff member's manager about work safety and flexibility planning moving forward.
From my perspective, it makes sense that secure employment with an understanding employer, is critical to preventing a victim becoming economically trapped in a violent relationship. It is an important component to empowering and enabling individuals to leave violent relationships.
Finally, responding to family violence is not only an important social responsibility, but moreover a key business imperative. The devastating impacts on both individuals and families will also negatively impact your business through increased disrupted employment patterns, added sick leave, and scared, distracted and emotionally distressed staff.
Ultimately, if unmanaged this will result in poor customer experience and reduced organisational profitability. Quite simply, you just cannot afford to not proactively tackle this issue in your workplace.
'Unless someone like you cares a whole awful lot, nothing is going to get better. It's not'. Theodor Seuss Geisel
Bill Appleby is CEO of Jewish Care, providers of community and residential aged care services and disability services in Victoria.