Updated 15th September 2023: Inside Ageing conducted this interview during the rollout of Care Direct within Signature Care facilities (published 4 July 2023), including further updates about its expansion across NSW and QLD-based homes. Since then Signature Care has been able to quantify some of the efficiency gains, which according to CFO Stephen Pollock are:
"We are seeing around 6-8 minutes per Care Hour Provided which equates to over $300K or over 8,500 hours per annum of additional labour on a typical 144-place home."
National aged care provider Signature Care has completed trials of Care Direct – an innovative care management system that uses Near Field Communication (NFC) tags to enhance charting quality, and eliminate errors, and delays associated with manual documentation.
Each NFC tag is unique to a resident and placed at the entrance to a room and in the bathroom where personal care workers can swipe using their mobile device. The handheld device allows carers to access pertinent information, interact with customised charts, and record data using voice dictation. RNs receive automatic alerts and progress notes, improving communication and resident care.
Inside Ageing spoke with Signature Care's General Manager of Quality and Innovation Barry Johnson (pictured), who said, "Now that trials are complete we're rolling it out across each of our seven facilities. We're training our RNs so that they can create charts directly and monitor progress (live), including the creation of action points for carers – this feels like a game changer and we're very excited to see the results".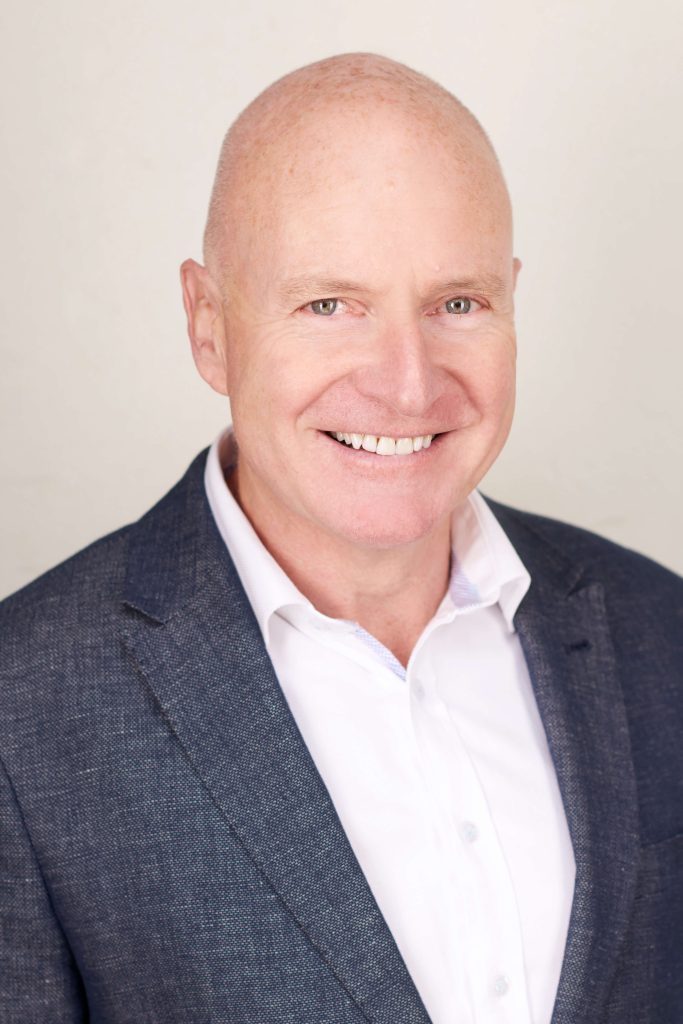 Care Direct integrates smoothly with the existing Acredia Care digital health platform, eliminating the need for extensive training during the transition. While Signature Care has chosen to invest in Spectralink handheld devices, the system will also work on a smartphone.
Commenting on the role of Acredia Care, Managing Director and Founder Dr Charles Chang shared, "We are excited to provide the enabling technology to Signature Care for this project. Acredia Care believes the right technology should increase the care minutes with the resident and reduce time spent on clinical documentation. Let the software works for you is our motto."
Furthermore, Acredia Care notifications streamline work orders, allowing carers to easily send requests for tasks such as room cleaning from their mobile device, ensuring timely completion and optimising workflow. These streamlined processes not only improve the quality of care but also result in significant time and cost savings, potentially amounting to $300,000 annually for a 150-bed facility, as carers no longer have to make unnecessary trips to computers or nursing stations, allowing for more dedicated time with residents.
While it is too early to assess the full impact, it is expected that staff retention and satisfaction will also be improved.
One of the main benefits seen during trials is the accuracy of information. A progress note is automatically generated with information being instantly populated such as: 
The activity being performed
Resident Information
Date and time to the second, as opposed to when care minutes are recorded
The person using the device 
Instant recording significantly increases the information on the activity and the care being provided to the resident. This takes out the requirements of note-taking through the shift and in particular the human memory factor when later updating resident care records. 
As an example when taking resident weights, the information is immediately entered within the suite and typed into the mobile device instantly recording; this takes out any further notes and later entries. 
Mr Johnson added that the RN Alert feature also allows staff to make notes regarding various areas such as weight, falls, and wounds. When a fall or wound occurs, a progress note is automatically generated and an update goes to the RN. This note serves to protect the carer and ensures that important information is communicated to the RN in a timely manner. Additionally, the system includes a pain chart to record pain levels and can also document incidents under the Serious Incident Response Scheme (SIRS) – providing a comprehensive overview of any concerns that need to be brought to the attention of the RN.
Signature Care is also planning to use Care Direct in future homes, with expansion underway in Victoria (2 facilities), QLD (1), NSW (2), and WA (2).
Sponsored by Acredia Care