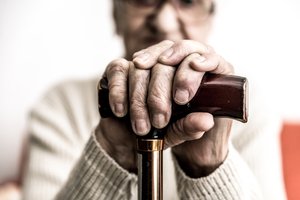 Aged care providers have been reminded to update and expand their compliance program ahead of new falls and anti-psychotic medication quality indicators being launched within weeks.
The Aged Care Quality and Safety Commission has outlined the updated National Aged Care Mandatory Quality Indicator Program, which will include new provisions for falls that lead to major injury, as well as medication management.
In a reminder sent to providers, ACQSA said the program would lead to improved for residents and clients.
"This is an important reporting process in the residential aged care sector which is still maturing, with approved providers and services being expected to use these indicators to oversee and assess aspects of quality of care which may affect consumers' health and wellbeing," they said.
"The [quality indicator] program supports you to measure, monitor, compare and improve the quality of your services. You can then identify trends in your performance over time and compare yourselves against national averages.
"Ultimately, this leads to a better quality of care and quality of life for consumers, and the program's expansion will enhance this even further."
State and territory-based data for the quality indicators is made public through the Australian Institute of Health and Welfare and reveals some stark differences in the use of the controversial methods.
From October to December 2020, for example, the Northern Territory recorded the highest per capita incidence of stage one pressure injuries at 0.40 per 1000 care days, compared to Victoria at 0.26 per 1000 days.
But for physical restraints, Queensland providers reported 6.29 restraints for 1000 days, compared to Victoria's 0.81.
For the next quarter, providers should continue to report in their My Aged Care Provider Portal against the existing three indicators as outlined by the Department of Health: the percentage of care recipients with pressure injuries, the percentage of people who were physically restrained, and the percentage of care recipients with unplanned weight loss of 5 per cent or more, or three consecutive months of weight loss.
But from July 1, the additional two indicators, plus expanded elements of the existing three, must be submitted. These are the percentage of a client who had a fall, and those who had major injuries, and the percentage of care recipients who received antipsychotic medications.
This is in line with the final report of the Aged Care royal commission, which recommended the indicators to assess and monitor care provision with a warning that non-compliant organisations would be penalised.
"[ACQSA] should also take carriage of the setting of quality indicators for all aged care services," the final report said.
"Access to reliable and consistent quality indicator data will assist older people and their families to decide which providers deliver the best care services in the most dignified and respectful way. It will enable policymakers and regulators to benchmark performance against the quality indicators, inform their decisions about pricing services and regulating them, and provide the basis for a system of star ratings that will further assist older people and their families to make decisions about their care.
"Over time, poorer-performing services will be exposed and either be rejuvenated or closed down."
Regarding the use of antipsychotic medications, the commissioners noted: "severe limitations should be imposed on the use of physical and chemical restraints".
More information about the program can be found on the Health website.