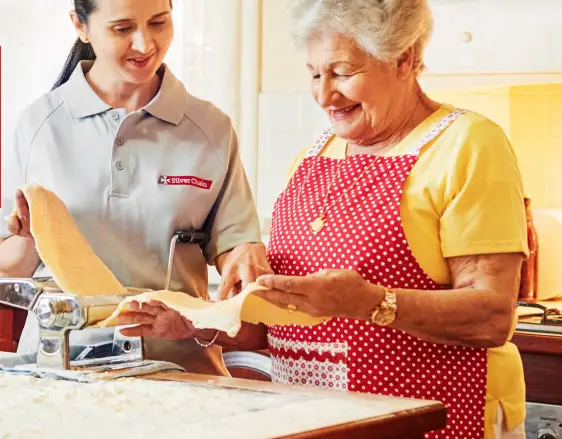 RDNS SA (part of the Silver Chain Group) has taken over Domiciliary Care services for the South Australian Government, following a competitive tender process last year.
"We have a proud history of caring for South Australians of all ages in their homes and with the addition of Domiciliary Care services, we will provide a wider and more integrated health and aged care service to over 8,000 South Australians every week," Bronwyn Masters, Transition Director for RDNS SA said.
Domiciliary Care is currently one of the largest providers of home-based care for older South Australians.
Taking on all Domiciliary Care clients and services will grow RDNS SA's presence in South Australia and expand the range of allied health and home support services it offers, to complement its well-established nursing services.
"Our top priority is providing clients with safe, high quality health and home care that meets their needs, now and into the future.
"Whether they need a little help or a lot, this is about partnering with clients, their carers and families to provide a truly integrated model of care that remains affordable and supports them to live at home for longer," said Ms Masters.
The Deputy Chief Executive of the Department of Human Services, Lois Boswell, said the Department and Domiciliary Care had a proud legacy of serving the South Australian community.
"Continuity for Domiciliary Care's clients and achieving the best possible outcomes for our dedicated staff have been the top priorities of the transition to RDNS SA," said Ms Boswell.
"I am thrilled that we've been able to bring together these two well-respected organisations. As a result, three quarters of our staff have chosen to transfer to RDNS SA to ensure the services and supports for our clients continue, and grow.
"The Department is excited that RDNS SA – an organisation with more than 120 years' history in our state – will continue to provide the high-quality services of Domiciliary care in the future."
Silver Chain is yet to confirm its new CEO following the resignation of Dr Christopher McGowan in early May. Dr McGowan took over as Chief Executive Officer at South Australian Health.