Southern Cross Care has launched a new brand to deliver its home care services ahead of the consumer directed home care changes coming into effect next month.
The brand campaign for 'Southern Plus' commenced last week and aims to change traditional perceptions of aged care.
Southern Cross Care engaged FutureBrand to develop the campaign and 303MullenLowe to deliver the communications side following a competitive tender, according to media website, B&T.
According to its new website, Southern Plus helps people to age in place for as long as possible through providing clinical, personal assistive, domestic and social care services both in-home and out-of-home.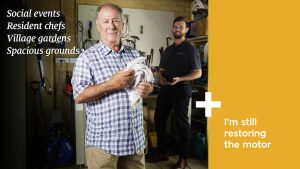 Its services include cleaning, meal preparation, nutrition and diet advice, dressing and grooming, gardening, shopping trips, community connections, transport to appointments and access to specialised equipment.
The advertising campaign includes 30 and 15 second TV and radio advertisements, newsprint, outdoor advertising and digital advertising, marking the start of what is expected to be a highly competitive market in the lead up to the 27 February changes.
Jane O'Halloran, general manager, strategy, Southern Plus, told B&T "the new brand perfectly captures our positive strategic intent for Southern Plus, and positions our organisation and our people to deliver the very best services to our clients and their families."
"303MullenLowe showed an incredible depth of understanding of our business and an empathy with the audience. Their communications strategy was strategically and creatively head and shoulders above others we considered," she said.
"Working with FutureBrand and 303MullenLowe has enabled us to create something very special together and we're proud to see the new Southern Plus branding come to life."