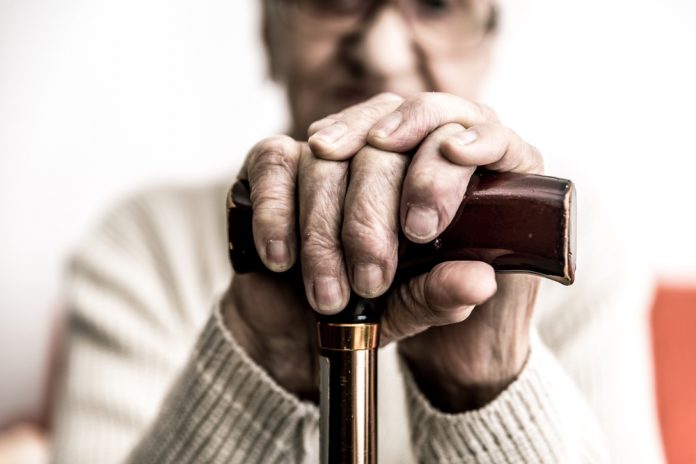 Most senior Australians agree with assisted dying laws for those with a terminal illness, as states continue to advance new legislation.
Two weeks after the first death under Western Australia's assisted dying laws, a National Seniors Australia survey found 86 per cent of respondents agreed with the right to die.
The survey of more than 3514 older Australians found strong or very strong support for voluntary assisted dying in the case of a terminal illness. It also found two out of three respondents agreed even when there was no terminal illness.
National Seniors Australia chief executive officer Professor John McCallum said the survey highlighted the strong and deeply personal views across the community.

"Our members asked us to do this survey," Professor McCallum said.
"With our increasing ability to keep people alive at all ages this issue has to be discussed and addressed in the community."
"Better information on this and a balanced community conversation on VAD is needed. We could also learn from the Canadians who put a 5-year review on their legislation to assess its value in practice and further reforms."
The report, The Quality of Death, also featured comments from more than 650 respondents who raised issues such as older people taking their own lives and the family ripple effect of that but also concerns people could be coerced into dying by family or social pressure.
One respondent said: "The quality of death should be given the same attention as the quality of birth".
Voluntary assisted dying laws are underway across states.
On July 29 a terminally ill person engaged the laws and passed away, in the first use of the regulations since it was enacted in 2019. There had been an 18-month implementation period.
At the time Premier Mark McGowan labelled it "a historic moment for our state". "We passed these laws so terminally ill Western Australians, who are suffering, could have the compassionate choice to end their lives with dignity," he said.
The West Australian events followed new voluntary assisted dying laws being passed in June in South Australia. Their program will come into effect in 2022, the same year the new Tasmanian laws are expected to take effect.
And in Queensland, Premier Annastacia Palaszczuk introduced a voluntary assisted dying draft bill in May.
These states follow Victoria, which enacted voluntary assisted dying in 2017 with laws that came into effect two years ago.
According to The Australian this year, to the end of December last year 224 of the 483 people who were approved under the laws had gone through with the deaths. One third had died naturally.
Almost four out of five had terminal cancer and one in seven had neurodegenerative diseases.
The National Seniors' report found respondents aged 70 years or older were more likely than those aged 50 years to 69 years to oppose voluntary assisted dying, both for people with terminal illnesses and those without.
People who had written an advanced care directive, which sets out people's desired healthcare under a range of scenarios, were also more likely to support euthanasia.
The survey also marked an increase in support for voluntary assisted dying from previous National Seniors' questionnaires. In 2017 a similar survey found about 65 per cent agreement.