SummitCare CEO Cynthia Payne has been recognised for her contribution to Greater Western Sydney, winning the prestigious 2018 Women of the West (Business) award.
For more than 10 years the Women of the West Awards have celebrated the invaluable contribution that women make to the Western Sydney region. The winners were announced on International Women Day.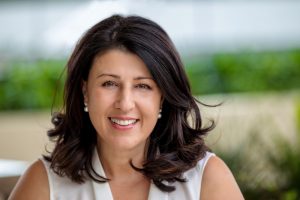 Each year members of the Greater Western Sydney community are invited to nominate women who either live or work in Greater Western Sydney, demonstrate outstanding leadership, contribute to improving the lives of people in Greater Western Sydney and achievement above and beyond their occupational role.
"This is the first time I have received any recognition for my work and contribution to the Lucy Mentoring Program, and the contribution to the Western Sydney community," Ms Payne said.
"I feel so honoured. Having grown up in the west and leading SummitCare for over 15 years is amazing in its own right. A special thanks to my team who were able to attend the function and received the award on my behalf."
The nominees include community and social justice advocates, nurses, teachers, mentors and students. These inspirational women were nominated in the categories of Woman of the West (Business), Woman of the West (Community) and Young Woman of the West (18 to 30yrs).
Deputy Vice-Chancellor (Academic), Professor Denise Kirkpatrick, says the awards are a chance for the people of Western Sydney to recognise the incredible women that live and work in their local community.
"The University is proud to honour women in Greater Western Sydney and formally recognise their contribution to the economic, social and cultural development of the region," says Professor Kirkpatrick.
"While these women may come from many different backgrounds and work across many different fields, they all have in common a drive, passion and commitment to making our community a better place."