Tag: Ask Annie app Dementia Australia
St Vincent's Care has taken out the People & Culture award for its ASPIRE Program, designed to train graduate nurses with qualified...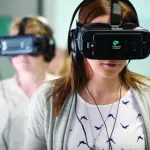 Innovative solutions by Dementia Australia will be on display from tomorrow, June 9, at the Alzheimer's Disease International Conference 2022 in London.
Ask Annie won the Business Technology category in the 2022 Future of Ageing Awards. Updated: 8th April 2022: Ask...