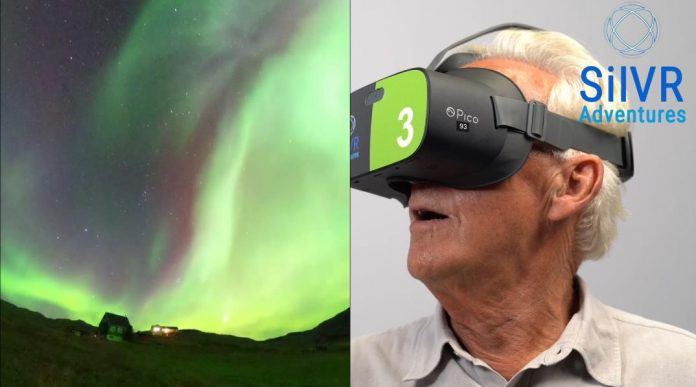 Inside Ageing aims to share the stories behind the Future of Ageing Awards winners, including updates about the use and outcomes being achieved in the context of aged care. SilVR Adventures won the Technology (Health and Wellbeing) category in the 2020 Future of Ageing Awards.
SilVR Adventures enriches the quality of life for older adults with meaningful experiences that bring joy through virtual reality – helping overcome social isolation and loneliness.
The business started in 2019, with research around this time suggesting half of our elders had feelings of isolation, loneliness, and depression. The arrival of COVID in early 2020 and the introduction of lockdowns only exasperated this further.
VR has many applications within care settings: from supporting activities that delay the onset of dementia, to building stronger bonds between participants through shared experiences.
The VR-based enrichment experience is cost-effective, simple to implement and maintain, and has already brought joy to thousands of older adults across Australia and New Zealand.
An extensive library of VR content is available, including wonderful adventures such as joining a safari in Africa, visiting the Sistine Chapel or travelling to some of the world's greatest cities.
The platform allows for up to 40x participants in a session and can be configured to allow people to join from multiple locations – ideal for aged care providers who may want to feature an experience for residents across multiple sites.
New: Personalised VR experiences
SilVR Adventures most recent offering is Personal VR Spaces, where the experience is matched to participants' identities – allowing people to reminisce, share and enjoy experiences that are truly meaningful to them.
With a third of Australian seniors from culturally and linguistically diverse backgrounds, the service is proving popular for engaging this group through such things as a VR trip to someone's country of birth.