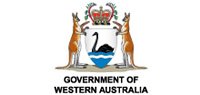 The McGowan Government has today announced $10 million for purchase of essential equipment and home modifications to support Western Australians with disability or a medical condition.
The Community Aids and Equipment Program (CAEP) is funded by the State Government and administered by the Department of Communities to provide basic essential equipment for people who meet the eligibility criteria.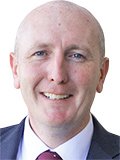 "The State Government is pleased to provide certainty for people with disability – both those who are not eligible for the NDIS and those who are yet to transition to the NDIS – that they will continue to have access to much needed community aids and equipment under this program." , WA Disability Services Minister, Stephen Dawson, said today.
Equipment and modifications funded under CAEP can include toileting and showering aids, wheelchairs, walking aids and communications equipment.
In order to be eligible, individuals must be in a residential situation that supports independent living and reside in the community for the majority of the time.
For those people who have been found eligible for the NDIS, CAEP funding is available until their NDIS plan is implemented or until they move into aged care, at which time the Department of Health becomes responsible for the provision of these supports and services.
Individuals with disability who do not meet NDIS eligibility can also apply for CAEP funding. People should speak with their health professional, such as their GP or allied health professional, to check their eligibility for the program and referral to a local CAEP Service Provider where applicable.
For more information, visit http://www.disability.wa.gov.au