Updated November 1, 2020: SwanCare's Bentley Park also won the 2020 Future of Ageing award for Property & Design. The Future of Ageing awards is run by Inside Ageing.
SwanCare Bentley Park's new $20 million Leisure Precinct has been announced winner of the Urban Design Award at the 2020 WA Architecture Awards.
The Leisure Precinct has transformed the heart of SwanCare Bentley Park – WA's largest fully integrated retirement and aged care site.
The Precinct spans approximately 8,400 square metres (across ground level) and offers new club rooms, function centre, landscaped gardens with sound & light features, exercise park, heated indoor swimming pool, wellness hub, and gymnasium.
These facilities are surrounded by improved walkways & gardens, and a new bowling green.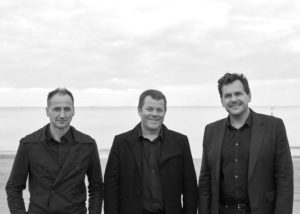 The Leisure Precinct's architects – Iredale Pedersen Hook – were on hand to accept the award alongside a slew of other awards, including the prestigious George Temple Poole Award, for their Pingelly Recreation and Cultural Centre project.
"We are so proud of the final outcome, and the continual flow of positive comments validates all of the hard-work and ingenious design that went into the project," SwanCare CEO Graham Francis said. "This is an outstanding result and SwanCare is honoured to be associated with this great achievement."
"Iredale Pedersen Hook's recognition is well deserved; they have helped create an iconic space for our residents to enjoy."
Martin Dunleavy, retired architect and former Chair of SwanCare, was proud of the achievement.
"For a project to receive the Urban Design Award from the Australian Institute of Architects is a significant achievement," Martin said. "To also receive commendations for the same project demonstrates the overall quality of the Leisure Precinct project."
"Personally, I'm blown away by what has been achieved."
The project will now be eligible for the National Architecture Awards with a shortlist of national entries to be announced in the coming months.