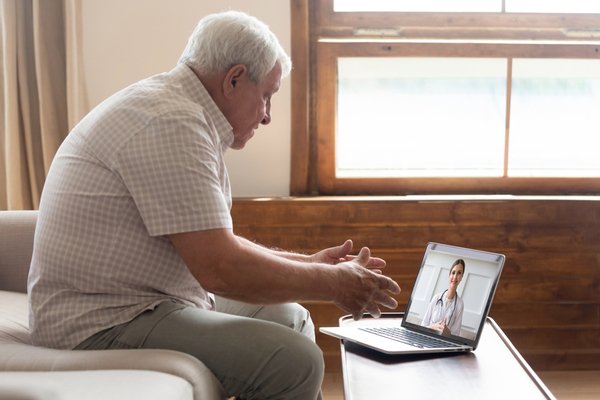 In this webinar, we speak with The Lookout Way's CEO Simon Lockyer about the journey of developing a tech business within a care business and the finished product that is Lookout.

Both Simon and his business partner Nathan Betteridge launched the Five Good Friends home care business in 2017, and in this context started the development of the Lookout App – designed to improve the quality of home care services by focusing on the needs of the client and their support workers. Join the conversation and register today!
The app focuses on delivering first-class outcomes for care clients, their families and their support workers. The Lookout Way knows that taking a quality experience first approach has delivered an innovative product that improves efficiency and profitability for care businesses.
The Lookout Way's engineers focussed on three pillars during development:
Remote care monitoring: Providing unparalleled transparency of both the micro and macro insights to attract, service and retain customers.
Collaboration: Giving staff the right information at the right time to solve inefficiencies and promote collaboration.
Support: Lookout's dedicated solutions team and administration tools support care businesses from set-up to ongoing usage.
For providers, the platform offers many advantages, including compliance with respect to NDIS funding claims and Home Care Package Improved Payment Arrangement changes now impacting how many providers are paid.
The Lookout team are already working with a range of new and established providers in Australia, as well as Arvida in New Zealand in both the home care and residential aged care spaces.
This live webinar presented by Inside Ageing and The Lookout Way provides the chance to ask questions of someone who has intimate knowledge of the problems facing aged care providers and can offer information about how technology can play a role in helping solve.
Questions can be asked in advance at the time of registration or on the day itself.
Wednesday, October 6, 2021 @ 1pm Sydney/Melbourne/Canberra time
THIS WEBINAR IS NOW AVAILABLE ON-DEMAND BY REGISTERING BELOW