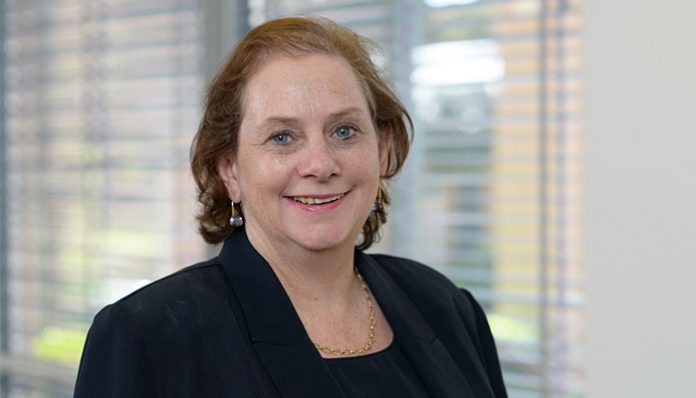 Australians should be more aware of the meaning and satisfaction people have working in aged care, while industry maps out career pathways and better training to attract young people into the sector, according to a leading academic in the field.
Macquarie University Associate Professor Denise Jepsen, who chairs the Macquarie Ageing and Aged Care Researchers Network, said her studies had revealed aged care workers had one of the highest rates of job satisfaction.
Speaking as an individual and not on behalf of the Network, Professor Jepsen described the occupation as "human work".
"Aged care workers generally have a very high level of job satisfaction," she said. "They know their work is deep work, it's important work, it's about gratitude, it's about caring and being grateful.
"It's a very rewarding and satisfying setting to be in."
Professor Jepsen said the spotlight of the Royal Commission into Aged Care Quality had highlighted the negative "exceptional" stories, but the day-to-day operations of the sector remained grounded in care.
Further, the COVID-19 pandemic and the terrible impact on residential aged care – where more than 630 people have died – would have massive impacts on attempts to boost the future workplace.
But she said industry, government and advocates were already aware of the workforce changes that needed to occur, due to significant reports completed in recent years such as the A Matter of Care plan.
It called for social change to highlight the value of the work, increased training and a clear career path for workers.
Even though the path is there the task will not be easy, she said.
"The social change campaign was advocated before COVID, now even more we need to ensure society and our young people and our aspirants for jobs can see the enormous work being done in aged care and the value of that work," she said.
"We need to reframe that negative COVID publicity.
"Coming out of the COVID crisis has been a negative campaign for the workforce, we need to reposition this vital care work from being a "job" to being a "career".
"It's an industry that gives satisfaction that is so much deeper than just a function-based career. This is compassion work."
She pointed to her research as an organisational psychologist where aged care respondents noted the "honour and privilege" to work for people in their last months, weeks and days of life.
There is significant scope for change. Prof Jepsen acknowledged the strain workers had been under and the chronic under-valuing of the "pink collar" roles.
She said the mostly female workforce had to be supported with flexibility and better pay and conditions to achieve parity with other nursing roles and to be able to see their long-term career in the sector.
Training had to improve above the current level to allow staff to achieve additional professional skills and stay in the workforce.
But she said she did not necessarily support mandatory staff ratios that did not consider the wide scope of care required for people as they aged.
She said given the incredible tight budgeting environment for providers, nurse ratios were often not the highest priority for quality care.
"It would be fine to have ratios if there was more room to move in the budget, but no, I think it's a blunt instrument," she said.
"Yes, transparency is always good and will help accountability, but flexibility to have more carer hours, not just nurses, is often needed, depending on the resident profile mix at any one time."
In support of the industry, Inside Ageing offers a free jobs board for agencies and employers to advertise vacancies – https://insideageing.com.au/jobs/