Latest news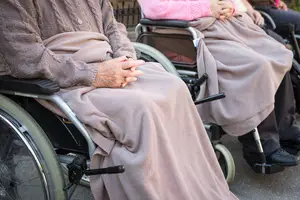 The need for greater transparency, continued bipartisanship and faster action in getting on with...
Read More
Aged & Community Services Australia will play a key role in shaping the future aged care sector workforce strategy through the appointment of CEO Pat Sparrow to the new aged care workforce taskforce. The 12-member taskforce...
Business
Japara Healthcare Limited has announced its results for the year ended 30 June 2017, achieving...
Read More
Payment specialist IntegraPay and Beyond Bank Australia have announced a unique collaboration through which clients can now access  e-commerce solutions including payments through websites, videos or phone transforming...
St Ives Home Care is preparing to expand its business offerings nationally, following the appointment of David Cox as its new Chief Operations Officer…
RSL Care + RDNS are understood to be in discussions with Sentinel Property Group to take over operations at Estia Health. Sentinel, which now owns just under five per cent of Estia, issued an update to its investors last week...
Technology
Japara has announced it will be rolling out new wearable technology to its staff to help reduce...
Read More
Robots assisting with laundry, automated health checks and improved connectivity with carers and family are just some of the features in what is tipped to be…
Read More
Aged care providers that offer NDIS services are likely to still have to use two different payment systems even after the new digital payment platforms are rolled out.
Read More
The Department of Health will hold two market briefings this week with IT providers as it investigates options for replacing the system currently used to deliver aged care, Medicare and other Government payments.
Read More
A new apartment building in Queensland will provide specialist disability accomodation for people aged under 65 who would otherwise be living in residential aged care. It is the first of 120 new high-need independent living...
Nobody likes to spend additional dollars after a building project has been completed. Changing the design because it doesn't work is not only often impossible but also costly, inconvenient and frustrating when the design should...
Work has commenced on a new development in St Kilda that will provide a new form of 'supported rooming housing' for people who are not yet ready for residential aged care. Known as Project 101, Sacred Heart Mission's new 'campus...
BaptistCare has lodged an application to build 18 one-bedroom and two double-bedroom units in its Clinton Place development in Goulburn. The expansion will be partially funded by the NSW state government to help ease the current...
Clinical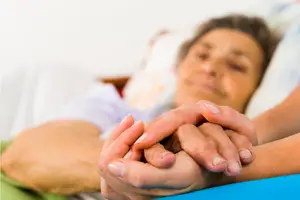 Primary Health Networks will receive $8.3 million in extra funding to coordinate people's end of...
Read More
A new educational program has been launched by NPS MedicineWise to support nurses and other health professionals with patients who have COPD.
What should a residential care facility expect of a menu review conducted by an Accredited Practising Dietitian (APD) now that the Menu Audit toolkit is available?
The Macular Disease Foundation Australia is calling for a federal funding to enable more people to access low vision aids and technology to improve their quality of life. 'Low Vision, quality of life and independence: A review...
Receive news updates
Featured Jobs
UPCOMING EVENTS
20 November

-

21 November

21 November

-

22 November
#agedcare