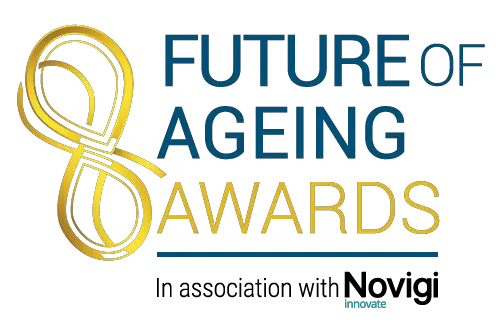 Now in their third year, the Future of Ageing Awards recognise collaboration, leadership and innovations across Australia's aged care industry.
This year there are 16 award categories, including a new category for Emerging Leader – designed to recognise someone who has held a leadership position for not more than 3 years.
Last year Feros Care won the Social Inclusion Award for their Be Someone for Someone campaign. SilVR Adventures won the Technology – Health and Wellbeing category for their innovative approach to Virtual Reality experiences – they're also the producers of the popular Aged Care Enrichment weekly podcast that wasn't entered in the awards but is worth checking out here. Other winners and highly commended include Dementia Australia for their Enabling Edie mobile workshops and RateIt App for their Zipline Booking system and its role in helping streamline and safeguard visits during the pandemic. All of these winners and more can be found here.
"With the Aged Care Royal Commission's final report now complete and significant funding in this year's federal budget, it feels as if we as an industry have the tailwinds needed to begin building sustainable change. We hope that by recognising the people, achievements, and innovations through these awards we can help inspire others and by sharing the stories make a positive contribution to the future of the aged care sector", said Sean McKeown, Publisher of Inside Ageing and the Future of Ageing Awards.
"If you're a provider of care, a supplier or someone who is in a leadership position that feels they have made a difference – or you may know someone who has – please raise your hand and enter the awards. There are a lot of great stories out there that deserve to be told, and we hope the Future of Ageing awards goes some way in helping share these"
Entries will be judged by a panel of national and international experts from across the aged care industry, including CEO of the Global Ageing Network Katie Smith Sloan and Director of UQ's Healthy Ageing Initiative Professor Laurie Buys who have judged the awards since their inception. Other judges include Louise O'Neill – CEO of the Aged Care Workforce Industry Council, Professor Richard Fleming, Dr George Margellis, and Professor Denise Jepsen from Macquarie University whose article explaining the challenges faced by the industry consistently ranks as one of the top stories on Inside Ageing – read it here.
Nominations are open until 6th August and the winners will be announced on November 1st, 2021. Stories will be published on Inside Ageing showcasing the winners and highly-commended, which in the case of suppliers to the sector will provide important information to do with the outcomes their product or technology claim to offer. Read more about the 2019 Award Winners and 2020 Award Winners.
Find out more futureofageing.com.au
Thanks to our partners