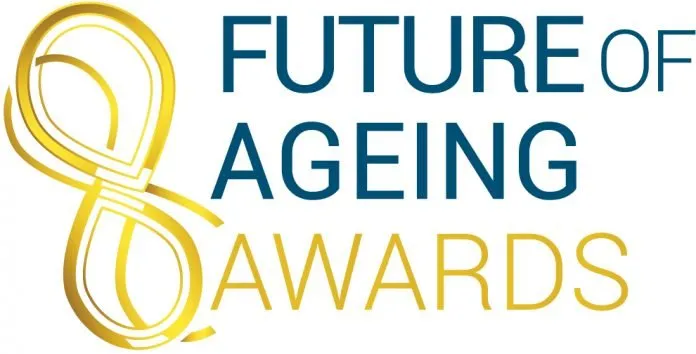 In this year's announcement, you may immediately notice a departure from our usual practice. Rather than providing a simple list of winners, we have included brief summaries for each winning and highly recommended entry. This change is not meant to replace the full stories, that we will be publishing starting next week, but instead provides a collective summary that pays tribute to the important work being done.
In the five-year history of the awards, this has been our biggest year, with nearly 70 entries received.
Evidence of success is a crucial element of the entry criteria, and this includes, in the case of the Emerging Leader category for example, endorsements from individuals outside of the organisation. We wholeheartedly appreciate the effort that has gone into submitting high-quality entries designed to meet stringent criteria.
For more information about the judging criteria and to meet the members of our judging panel, please visit the awards site. Special thanks to all the judges for the careful attention they paid to the process.
The winners will receive their trophies in December, and a series of comprehensive stories about both the winners and highly commended entries will be published weekly over the next few months.
These narratives are intended to shine a spotlight on the people, solutions, and outcomes being delivered right across Australian towns, regions and communities every single day. Congratulations!
The Results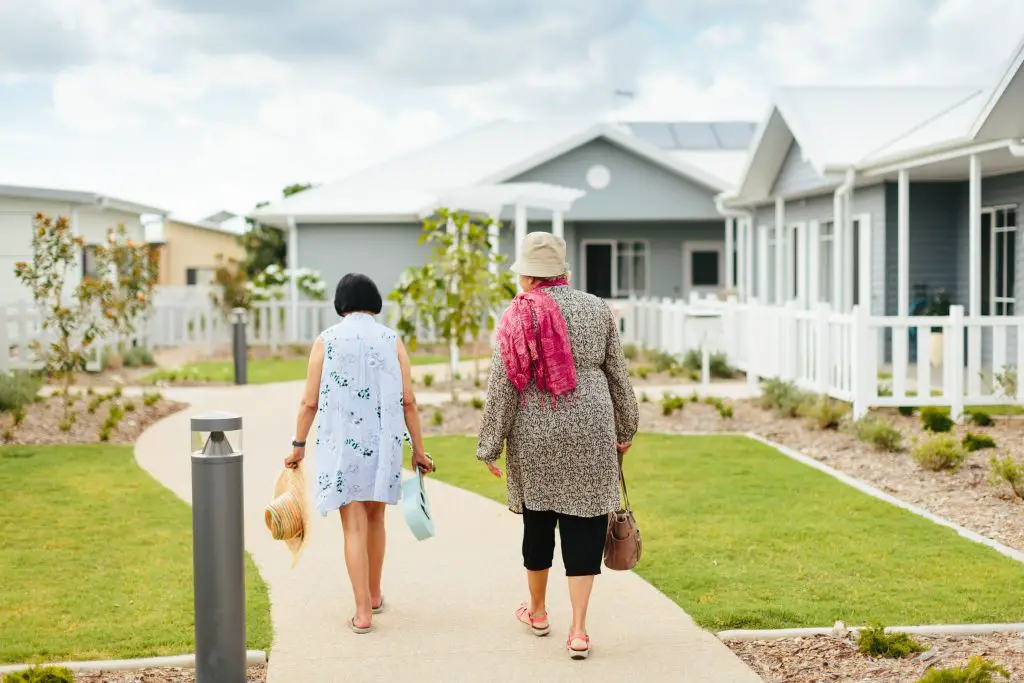 Note: No entries were received for the Indigenous Communities category. Where a category has only awarded a Highly Commended and not a Winner, this is due to the collective scoring not reaching a winning point score. All entries (apart from Emerging Leader) were judged on the below criteria with a score of between 1 – 5 applied to each, with 5 being the top score.
Genuine leadership & innovation
Collaboration and engagement
Evidence of success
Scalable and sustainable
---
Consumer Experience
Winner: Pluss Communities – Pluss Communities offers customised, branded apps for senior living organisations to streamline communication between staff and residents. They recently achieved ISO 27001 certification, becoming the sole supplier in their field to attain this globally recognised standard for online security. The app consolidates daily communication and booking needs, promoting resident engagement and reducing staff time. Pluss recognised the importance of user-friendly design, incorporating familiar features like social media. By adapting to the needs of residents and focusing on community living rather than just care, Pluss has gained significant traction in the industry, with over 50 communities using their app.
Community Engagement
Winner: ECH Walking Footy – Walking Footy, launched in March 2020 after a successful pilot in 2019, is an initiative by ECH (Enabling Confidence at Home) and SANFL. It's a modified Australian Rules Football program for those over 50, promoting physical activity and social connections. Games are non-contact, with four 10-minute quarters in teams of six or more, held at SANFL venues. Each season lasts six weeks.
Highly commended: Bolton Clarke's Connect Local – Connect Local, launched in 2023, is a social prescribing project by Bolton Clarke in Glen Eira, Melbourne. It aims to combat isolation among older individuals by linking them with community activities and bridging the medical-social care gap. The initiative involves trained community connectors and intersectoral collaboration, funded by the Ian Potter Foundation. Initial results show improved well-being and reduced health service use.
Dementia Care
Highly commended: My Dementia Companion PRO – The My Dementia Companion PRO app addresses the knowledge-to-practice gap in dementia care. It was developed to provide professionals in the aged care sector with practical tools for delivering effective dementia care. The app streamlines assessment and care planning, offers solutions for client needs, and guides dementia journeys. It aims to reduce stress, improve care quality, and save time. The project engaged stakeholders through co-design, was funded by various grants, and is sustainably commercialised through a subscription model. Early results include a Net Promoter Score of 90, time savings of 2-5 hours per week, and the acquisition of eight paying customers within six months of launch.
Palliative Care
Winner: University of Wollongong for the Palliative Aged Care Outcomes Program – The Palliative Aged Care Outcomes Program (PACOP) aims to enhance the care and outcomes for residents in aged care, particularly those nearing the end of life. It was launched in response to The Royal Commission into Aged Care Quality & Safety.
The problem PACOP addresses is the need for improved end-of-life care in aged care homes (ACHs). With approximately 60,000 residents dying in ACHs each year, the program strives to better identify and address palliative care needs, empower the workforce, enhance data access, and improve the quality of palliative care.
People & Culture
Winner: New Direction Care Bellmere – NewDirection Care Bellmere is a groundbreaking MICRO TOWN® aged care community with 17 domestic-style homes housing seven residents each. It boasts over 50% greenspace, a community precinct with various amenities, and a revolutionary workforce model centred around the House Companion™ Support Worker role. This model promotes freedom of movement, independence, and resident choice.
Highly commended: Resthaven Team Talent Showcase Program – Resthaven, in partnership with Top Branch Consulting, launched the Team Talent Showcase Program in 2022/23. This unique professional development initiative focuses on fostering interdepartmental collaboration, enhancing staff confidence, and increasing staff retention. It comprises stages of preparation culminating in teams completing challenges simulating real-life scenarios faced by Resthaven's Leadership Team. The program addresses the problem of staff turnover in aged care, creating a sense of joy and fun while offering staff from all levels a chance to develop their leadership skills.
Highly commended: Inclusee Wellbeing Program – Inclusee's mission is to combat social isolation among older Australians using digital connectivity. Its 100% virtual workforce, comprising 26 staff and 200 volunteers, is empowered through a comprehensive training regime, flexible work options, and innovative volunteer engagement initiatives. As a result, staff engagement has increased, absenteeism has decreased, and Inclusee has received accolades such as a top 3 placement in the Australian Financial Review's Best Places To Work in 2023 and a shortlisting in the Australian HR Awards for Best Health & Wellbeing Program.
Property & Design
Highly commended: VMCH for Trinity Lane – Trinity Lane by VMCH, launched in March 2023, addresses the affordable housing crisis for older Australians and individuals with disabilities. The development features 39 modern, accessible apartments. The project, costing around $13.5 million, is managed by VMCH and rents are set at 30% of the aged/disability pension, ensuring long-term security for residents. The development exceeds sustainability standards, and testimonials from residents highlight its success in providing secure, comfortable homes for life, reducing social isolation, and improving overall well-being.
Restorative/Reablement
Winner: Bolton Clarke for the Easy Living Bags initiative – Bolton Clarke's Easy Living Bags initiative empowers home support clients by providing low-cost, readily available aids through "easy living bags." These bags contain 20+ items like pick-up sticks and shoe horns, aiding people with daily activities. Training and checklists help clinical staff identify needs, demonstrate equipment, and assess if clinical referrals are required. It's a successful approach to promote independence.
Highly commended: St Vincent's Care Services for establishing Australia's first on-site aged care dental clinic – St Vincent's Care Services in Heathcote, southern Sydney, established Australia's first on-site aged care dental clinic in partnership with Health First Dental. The project addresses the poor oral health of elderly residents, with about 90 patients treated between October 2022 and July 2023. The clinic has already reduced decay rates, provided accessible dental care, and garnered strong support from residents and staff. This initiative aligns with the Royal Commission's recommendations and enhances overall well-being. The success of this project has boosted resident and staff satisfaction, with high satisfaction scores across a number of metrics.
Service Transformation
Winner: Aged Care Industry Information Technology Council (ACIITC) – ACIITC was established in 2007 by Aged and Community Services Australia (ACSA) and Leading Aged Services Australia (LASA) to promote technology and innovation in aged and community care. ACIITC aims to improve care quality by educating providers, advocating for technology use, and fostering collaborations. They engage with various stakeholders, including government entities and technology vendors. ACIITC conducts research, hosts conferences, and initiates projects to drive innovation. It has contributed to policy changes, received funding for projects, and played a significant role in promoting technology adoption in aged care.
Highly commended: Sunnycare Group and Rauland Australia – Sunnycare Residential Aged Care, in partnership with Rauland Australia, has transformed its facility by integrating innovative digital health technology. Their Concentric Care Platform offers quiet nurse call solutions, fall prevention systems, and speech-enabled communication. It achieved a remarkable nurse call response time, demonstrating the effectiveness of their technology-driven approach to aged care. Sunnycare is now focusing on utiliing data insights for fall detection and prevention to further enhance resident experiences and well-being.
Social Inclusion
Winner: Anglicare NSW – The Bucketlist Club – Woonoona, NSW South Coast – The "Bucket List Club" at Eileen Armstrong House, Anglicare, launched in May 2023, enables residents in an aged care facility to fulfil their lifelong dreams. It transcends the limitations posed by COVID-19 and offers activities like helicopter rides, biplane flights, and deep-sea fishing. The project arose from the need to address limited engagement, unfulfilled aspirations, and social isolation among older persons in aged care facilities. It empowers residents to embrace their dreams, creating social connections and fostering a renewed sense of purpose. The program is inclusive, respectful of individual choice, and relies on community support and regular feedback for ongoing improvements. The Bucket List Club transforms the aged care experience, rekindling the joys of life and celebrating the passions of older individuals.
Winner: Bolton Clarke – Memory Lane Café – Jurien Bay, Western Australia – Memory Lane Café at Bolton Clarke's Jurien Bay respite centre is a community initiative that offers support for people with dementia and their carers. It has been operational for a year, providing a much-needed space for connection. The café operates weekly, offering a relaxed environment with tactile items and volunteer staff who understand dementia. It also hosts a monthly Forget Me Not Café dedicated to dementia education. The initiative aims to combat isolation and promote well-being for both carers and individuals with dementia in the small, remote town of Jurien Bay. The project has received positive feedback and engagement, with regular visitors finding it welcoming and homely. It's seen as a valuable asset to the community and contributes to the overall mental health of those it serves. The café's success is attributed to the commitment of volunteers and the collaboration with various stakeholders. The model has the potential for expansion into other regional areas.
Highly commended: Estia Health Salisbury East – Estia Health Salisbury East initiated "The Bucket List Project" in 2022, granting residents the opportunity to fulfil their lifelong dreams. Inspired by a resident's desire to ride in a helicopter, the project led to numerous remarkable experiences, including visits from a Bengal cat, Italian cooking demonstrations, a glamorous photo shoot, and even getting a resident's first tattoo at 79 years old. The project embodies the home's commitment to enriching and celebrating residents' lives and creating a sense of belonging in the Estia Health family.
Supporting Independence
Winner: Regis (Port Stephens) for Creative Independence – Regis Port Stephens implemented the "Creative Independence" program to enhance the independence and self-worth of aged care residents. By centring activities around individual residents, they empowered them to pursue their interests and hobbies, fostering a sense of purpose and independence. This approach led to impressive results and has been expanded to other residents and locations. The program encourages creativity and social connection, positively impacting residents' well-being.
Technology – Health & Wellbeing
Winner: Goldilocks Smart Clothing for Seniors – Goldilocks Smart Clothing for Seniors is an innovative solution that integrates sensors into clothing to provide proactive care for individuals living with dementia. Developed in collaboration with home aging care provider ECH and the University of Adelaide, the technology uses smart garments to monitor biometrics, activity levels, and emotional well-being. The singlet with integrated microsensors collects data and sends it to a smartphone via Bluetooth, where machine learning algorithms analyse the information to detect changes in the wearer's "normal" state, providing alerts for falls, wandering, and other critical events. The app also encourages and tracks healthy behaviours to reduce the risk of cognitive decline. The project was funded by a $700K grant from the South Australian Government. The cost of the Goldilocks singlet is $399 for the initial starter pack, with additional singlets available for $35 each.
Highly commended: Dementia Australia – BrainTrack app – BrainTrack is a free app designed by Dementia Australia to promote brain health and reduce the stigma around cognitive changes. Since its release in October 2022, it has been downloaded by over 50,000 users. The app encourages users over 50 to monitor their brain health through cognitive games and generate reports for their General Practitioner (GP). By facilitating conversations with GPs, BrainTrack supports early diagnosis of dementia, addressing the three priority areas identified in Dementia Australia's strategic direction: stigma, diagnosis, and end-of-life care. The app's success includes surpassing download targets, positive user feedback, and recognition at the ACT iAwards ceremony.
Research
Winner: Regis Aged Care and the Department of Nursing, University of Melbourne for The Remote Repair Project – The Remote Repair Project, aimed to improve pressure injury (PI) care for aged residents. It introduced remote expert nurse consultations via videoconferencing, conducted a successful pilot, and enhanced wound management with innovative tools. This project's innovative approach has been recognised in the aged care community and can serve as a model for PI prevention and management.
Highly commended: Registry of Senior Australians (ROSA), South Australian Health and Medical Research Institute (SAHMRI) – for a national multisectoral integrated data platform designed to monitor and evaluate the health, service use, social welfare, medication use, mortality, and other important outcomes of >3.5 million people who received or are receiving aged care services nationally since 2002.
Technology – Business
Winner: CareSource/Care Friends the employee referral and reward app for Aged Care and Social Assistance – Care Friends is a mobile app launched in 2021 in Australia to address employee sourcing challenges in aged care and social assistance. It encourages care staff to share job openings via their mobile devices, offering rewards through gamification. Employees can refer potential candidates from their network, and they receive micro-rewards as their preferred candidates progress in the recruitment process. The app also includes a recruiter portal for posting job openings and awarding bonus points for recognising achievements. The app's success is measured by an increase in the number of longer-tenured employees sourced through referrals, improved candidate quality, high retention rates, and cost savings.
Highly commended: Brenna for a co-design project between the Brenna team and the Tulich Family Communities aged care homes – Brenna is an innovative communication app intentionally designed for residential aged care. It allows nurses to efficiently share resident condition updates with families via a secure mobile app. This streamlined communication enhances resident well-being, reduces nurse stress, and minimises complaints.
Sustainability
Winner: Anglicare South Australia Solar Pilot Program – AnglicareSA and 369Labs collaborated on the "AnglicareSA Solar Pilot Program" to address energy poverty among older South Australians. Launched in October 2020, this initiative provides smart rooftop solar energy systems to tenants with no upfront costs. Solar panels have been installed on 136 residential properties and 43 Independent Living Units. Tenants save over 40% on energy bills, with significant carbon reduction and tenant satisfaction. Solar panel systems are paid for, maintained and owned by AnglicareSA. The project leverages patented technology for low-cost solar energy and offers environmental and financial benefits, setting a sustainable model. Tenant feedback and engagement have been overwhelmingly positive, and this approach has been adopted by other Community Housing providers. The project demonstrates how community support organisations can balance financial, social, and environmental goals.
Emerging Leader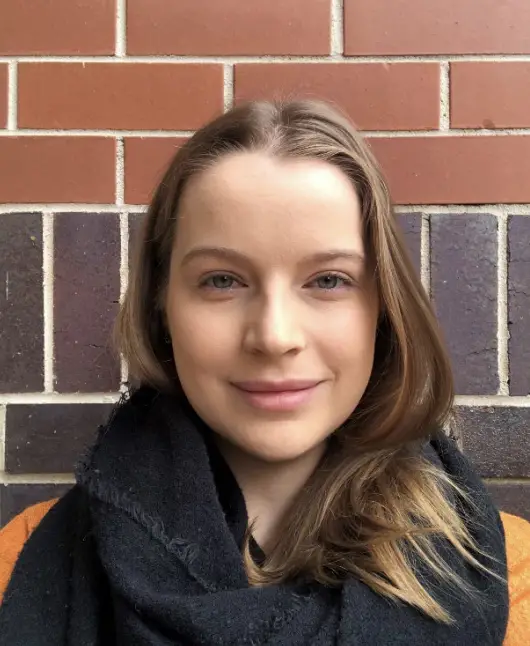 Winner: Rachel Askew, Diversional Therapy Advisor – Southern Cross Care (NSW & ACT) – Rachel Askew, has made significant contributions as a Diversional Therapy Advisor. Since joining in June 2021, she's enhanced staff skills and resident outcomes through policy development, the creation of a one-to-one planner, staff training, mentorship, system automation, and improvements in residential environments. Rachel has also played a crucial role in achieving accreditation at the 13 Residential Aged Care homes she oversees. Her dedication to recreational therapy is recognised by both her manager and external colleagues, who praise her leadership and commitment to advancing the profession.
Highly commended: Sonia Hunter – Manager Workforce Strategy – Resthaven – Sonia Hunter, has made significant contributions in a short time. She played a key role in developing the Strategic Workforce Plan 2022-2025, oversaw the development of Resthaven's Employee Value Proposition, led leadership development programs, coordinated the Team Talent Showcase, and managed the Recruitment team. Her work has been praised by Resthaven's CEO Darren Birbeck and external consultant, Taryn Sexton, who highlighted her exceptional leadership skills and commitment to achieving quality outcomes.
Highly commended: Ruth Falconer – Creative Engagement Therapist – BallyCara – Ruth Falconer's achievements include designing and leading the life-affirming Creative Engagement Therapy program, expanding it to include various creative arts-based therapies, and taking it from Residential Care to the broader South-East Queensland community. Ruth's leadership extends to facilitating BallyCara's Experts by Experience group, where she ensures service user perspectives are effectively represented. Her creative approach, innovative methodology, and commitment to improving workforce wellness have made her an industry-leading emerging leader. Testimonials commend her passion, dedication, and inclusive leadership style, highlighting her positive impact on older Australians and the organisation.
---
Stories to do with previous Future of Ageing Awards winners and highly commended can be found below.
Learn more about our 2022 winners and highly commended…
Learn more about our 2021 winners and highly commended…
Learn more about our 2020 winners and highly commended…
Learn more about our 2019 winners and highly commended…
Thanks to the following companies who have chosen to associate their brand and business with this program by sponsoring the awards. Click on their respective logos to view their services.