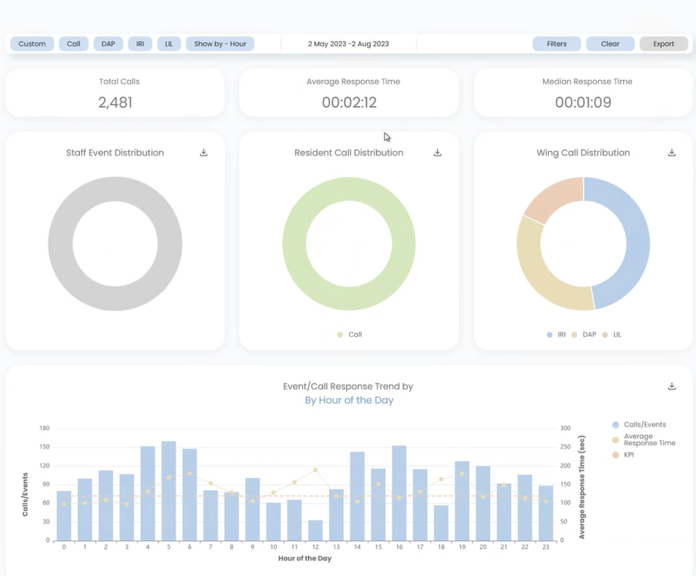 Sunnycare, with Rauland Australia's Concentric Care Platform, was awarded highly commended in the Service Transformation category. This digital health technology demonstrates exceptional nurse call response times, safety monitoring and data collection for fall prevention that enhances resident well-being.
Sunnycare Residential Aged Care is committed to offering high-level aged care social and support services, allowing residents to remain secure and independent for an extended period. The organisation aims to create a peaceful and caring environment with exceptional customer service at its core. To achieve this goal, Sunnycare collaborated with Rauland Australia to design a modern, 'small house' model facility that integrates innovative technology to facilitate safe and high-quality care.
Why it Came About
The primary focus for Sunnycare's CEO Claire Wang, was to ensure rapid response to care requests and the safety of residents. Collaborating with aged care consultant Carolyn Hale and Rauland Australia, the team aimed to create a special care environment by blending technology and compassionate care. This partnership led to the implementation of the Concentric Care Platform in 2022.
Concentric Care Platform
The Concentric Care Platform, developed by Rauland Australia, is an innovative care solution that incorporates various features to enhance the resident experience. Notable components include a quiet nurse call solution with speech-enabled, two-way communication, Wi-Fi-enabled clinical mobile devices for resident alerts, documentation, mobile nurse call communication, staff station consoles, 4D radar safety monitoring, and digital data dashboards.
How it Works
One unique feature is the fall prevention system using discrete 4D radar sensors to monitor residents at risk of falling respectfully. The technology allows staff to respond quickly to fall notifications, even for residents who cannot use traditional nurse call buttons or voice assistance. The Insight Resident data dashboard enables monitoring of carer response, and frequency of residents needing assistance, and ensures regulatory compliance.
Rauland adapted training materials for Sunnycare's multicultural staff and community, employing a train-the-trainer model for education.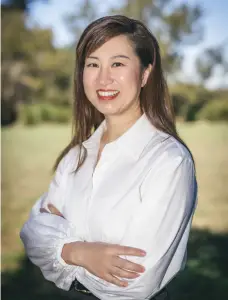 Claire Wang, CEO of Sunnycare Group
Who was involved in its implementation:
Sunnycare: Claire Wang, CEO of Sunnycare Group
Rauland Australia: Vickie Knight – Clinical Services Executive, Jessie MacDonald – Clinical Application Specialist, Leonie Mulheran – Account Management, Rauland Technical Services & Delivery, Product teams
Spectrum Care Solutions: Consultant Carolyn Hale
Evidence of Success
Sunnycare achieved an exceptional nurse call response time, possibly one of the lowest in the industry. Between July 26th and August 2nd, 2023, the average response time was 1.56 minutes, with a median response time of 54 seconds.
The success factors include discreet messaging to staff devices, speech-enabled communication, call escalation chains, staff presence measurement, and an easy-to-access live reporting dashboard. Multilingual training and user guides further supported staff in providing exceptional care.
What's Next – Fall Detection and Prevention:
Building on the success of rapid response times, Sunnycare aims to maximise insights from 4D radar safety monitoring. The focus is on reducing harm from falls, using virtual monitoring technology to discreetly track residents' whereabouts in real-time. This approach supports predictive care, reduces unnecessary waking of residents, and sets new standards for excellence in aged care facilities.
By embracing innovative technology and fostering a culture of continuous improvement, Sunnycare redefines the aged care experience, positioning itself as an industry leader in aged care innovation.