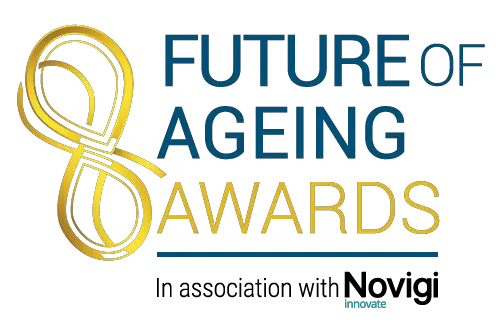 Dementia Australia has taken out both the Service Transformation and Community Engagement categories in this year's Future of Ageing awards. South Australian not-for-profit provider Eldercare won the Social Inclusion category for their ElderPRIDE project that aims to create a safe and welcoming environment for lesbian, gay, bisexual, transgender and intersex (LGBTI) residents, families, staff and volunteers.
Human services organisation Aspire4Life took out the coveted Consumer Experience award for their bespoke Neptune CRM that aims reduce anxiety and make it easier for Australians to handle their Aged Care Assessment. Other wins for Apsire4Life include the inaugural Emerging Leader award for their staff member Alison Vella.
Other notable people-related winners include Obvious Choice for their digital microlearning model designed to help frontline workers by making training more accessible and easier to complete.
Stories about the winning entries will be shared over the coming months on Inside Ageing as a record of achievement that others in the sector can learn from. The popular Future of Ageing webinar series that Inside Ageing hosts in conjunction with Novigi will be inviting representatives from the below list of winners and highly commended to join future events where we will be discussing the awards, the winning entries and what the future of aged care looks like.
If you would like to join a future webinar to discuss what you're doing to improve the lives of ageing Australians, please email Elise Sinclair at Novigi who is currently working on our program for November – elise.sinclair@novigi.com.au
Congratulations to all of the winners and highly commended.
Consumer Experience
Winner: Aspire4Life
Highly-Commended: Dementia Australia
Restorative/reablement
Dementia Care
Indigenous Communities
Winner: Dementia Support Australia
Highly-Commended: Dementia Australia
Service transformation
Winner: Dementia Australia
Highly-Commended: Bare Funerals
People & Culture
Winner: Obvious Choice and Anglicare SA
Social Inclusion
Community Engagement
Winner: Dementia Australia
Technology – Health and Wellbeing
Winner: Goodwin and Smart Badge
Technology – Business
Winner: Simple Food Safety Software
Sustainability
Research
Winner: Brain Bootcamp – supported by Macquarie University – Centre for Health Systems and Safety Research (CHSSR)
Emerging Leader
Winner: Alison Vella – Aspire4Life
Thanks to this year's award sponsors