The Pacific Australia Labour Mobility (PALM) scheme allows Australian businesses to hire workers from nine Pacific island countries and Timor-Leste.
Visa-related rules stipulate that only government-approved employers with Temporary Activities Sponsorship can bring in workers under PALM.
According to Ms Oxana Reed from Health Plus People, aged care providers also have the option to engage an approved PALM Scheme employer, who would offer a solution by sponsoring and employing carers and support staff on behalf of care facilities.
"Such partnerships allow aged care facilities to benefit from the PALM Scheme without being burdened by complex requirements," Ms Reed added.
Becoming a PALM Scheme employer entails various costs, including sponsorship and visa application fees, labour market testing expenses, upfront costs for travel and settling in, as well as ongoing administrative and compliance costs. Employers must also provide specific conditions and benefits to PALM workers in line with the Deed of Agreement with the Australian Government. The scheme is limited to certain regions or postcodes that can be found here – palmscheme.gov.au/eligibility
According to Kate Hawkins, Group Manager, Residential Aged Care and Retirement Living, Anglicare Southern Queensland, they have already employed 13 workers under the scheme and have plans for more.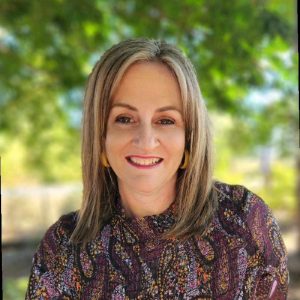 Inside Ageing (IA): With the required care minutes in effect since October 1st, how do you anticipate these workers will help meet these new standards?
Kate: Anglicare Southern Queensland has employed 13 workers under the Pacific Australia Labour Mobility (PALM) Scheme who have assisted our organisation in meeting the Personal Care Worker (PCW) care minute requirements for our residential aged care facilities that are in regions where we have experienced great difficulty in recruiting.
Due to staffing challenges in rural and regional areas, Anglicare applied under the PALM scheme to be better positioned to meet PCW care minute targets.
IA: What kind of training or support are the workers receiving as they work and pursue their certificate simultaneously?
Kate: We currently have eight (8) new staff under the PALM scheme who are fully qualified with a Certificate III in Aged Care. Our team has provided robust orientation and support to assist them in adjusting to a new workplace in a new country.
In addition, we have five (5) students who are working towards their Certificate III in Aged Care. For these PALM staff, they are working alongside our facility teams to gain practical experience while completing their theory. Once they complete their studies, Anglicare will then provide them with full-time work.
IA: Can you share some insights into the benefits and challenges you've experienced while employing overseas workers under this initiative?
Kate: We have already received positive feedback from our staff and residents about the PALM staff and their desire to work, friendliness and respect for our residents. They have also assisted Anglicare in meeting the PCW care minute requirements.
It hasn't been easy for the PALM workers as they have had to leave their families behind to work in Australia, so homesickness has been a challenge for many. Anglicare staff are working with them to build connections and are providing emotional support to help them combat this.
IA: Are there any plans or strategies in place to ensure the long-term success and integration of these workers into your care team and the wider community?
Kate: The employment of staff under the PALM initiative is new for Anglicare, so we have implemented regular check-ins with these new staff to discuss our internal support program and what other methods of support they feel they may need, to assist in working in a residential aged care home and in Australia.
IA: Are there any future developments related to the PALM initiative or your participation in it that you'd like to highlight?
Kate: If additional postcodes are included in this initiative, then Anglicare would explore the engagement of more PALM staff as both our clients and teams have had a positive experience to date.
IA: Thank you