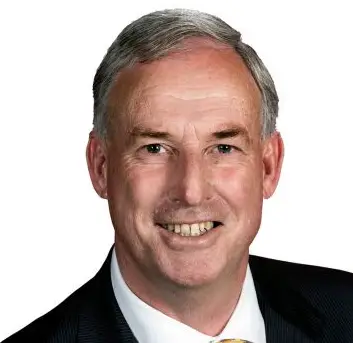 Australia's aged care minister has highlighted the "significant amount of work for us all to do" to create a properly resourced high-quality sector.
Speaking to the Leading Age Services Australia 10-day Congress today Mr Colbeck outlined the Australian Government funding and actions over the last year, which have totalled $4.6 billion in COVID-19-related boosts and additional funding.
He said 2020 had been a year of challenge, given the Royal Commission into Aged Care Quality and Safety and the devastation of COVID-19.
"It has been a test for us all in the sector, government, providers, residents and families and consumers groups," he said.
"It has been a pretty tough year. We need to maintain our vigilance.
"We've had a difficult year but a lot of the hard work is still to be done as we come towards the royal commission's report in February. There will be a lot to be done off the back of that."
Mr Colbeck has been under intense pressure, and lost some of his portfolio responsibilities, amid his handling of the impact of COVID-19 on the aged care sector.
The Tasmanian senator came under intense scrutiny after he failed to recall the number of people in aged care who had died from the respiratory condition in a committee hearing.
Opening his address, Mr Colbeck gave his condolences to the 690 people who died from COVID-19 while residing in aged care.
"Condolences to their families and also to those who cared for them in aged care," he said.
"I know how close it can be for all those who work in the sector. Can I give my thanks to all the providers, all the workers who have put so much into managing this terrible virus that we have all had to deal with and live with."
He said Australia had learned much about the virus and its effects and transmission, admitting once there was community transmission "no country in the world" has been able to keep it from infecting people in aged care.
More work was underway between the Australian Government and the state-based health systems to smooth communication and processes for the future.
"We are working with the states in the context of additional training and support for the aged care sector with respect to infection control procedures," he said.
"I think one of the things that we've learned from Victoria, quite important, is the strong engagement between the residential aged care sector and the public health system … and the fact that most of the skills in Australia that relate specifically to infection control procedures exist within the public health system.
"What we were doing with the states to transfer that knowledge into aged care, I think will strengthen those bonds and service."
He also highlighted the looming release of the royal commission's final report and recommendations, which would create impacts across the sector.
He said the draft recommendation hearings would provide a "much better sense of where we stand" ahead of the final report to be delivered next February.
"My objective and the objective of government is to be able to respond as quickly as possible to those recommendations, particularly to resource recommendations in the budget in May next year," he said.
"This is a significant amount of work for us all to do."
He highlighted the ongoing investment from government into PPE and infection control measures, coordination of visitor guidelines and the recent Budget funding for home care packages.
Waiting lists had dropped 20 per cent and there has been a reduction of 15 per cent in the number of people under 65 years who were living in aged care involuntarily.
He noted home care required standards and oversight, and said more was needed to help people navigate the system.