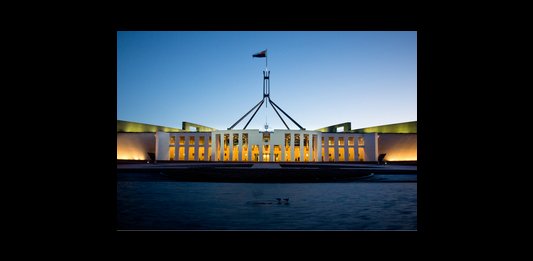 A new Aged Services Industry Reference Committee (IRC) will commence work immediately to bring industry and consumers together to set competencies and skills needed to deliver safe, quality aged care services in Australia.
The Aged Services IRC will progress key findings from the Aged Care Workforce Strategy Taskforce report, A Matter of Care, released by the Australian Government September this year.
Minister for Senior Australians and Aged Care, Ken Wyatt AM said the need for a dedicated focus on the aged services industry's skilling and workforce requirements was a major finding from the Taskforce's engagement with industry.
"While the Royal Commission into the aged care sector is set to go about its important work, our Government's aged care reform program will continue at full pace," Minister Wyatt said.
"The A Matter of Care report was developed by industry, for industry, and I look forward to the Aged Services IRC helping to ensure workers have the appropriate skills and qualifications. With the aged care workforce set to grow from approximately 366,000 now to almost one million by 2050, this is a top priority."
Minister Wyatt thanked Professor John Pollaers and the members of the Aged Care Workforce Strategy Taskforce for their support of the Aged Care Industry Reference Committee.
Minister for Small and Family Business, Skills and Vocational Education, Senator Michaelia Cash, today welcomed the appointment of members to the IRC, and said workforce qualifications and standards were fundamental to quality aged care.
"Every Australian deserves respect and the best possible care, and the Coalition Government is committed to ensuring our dedicated aged care staff not only have the right skills, they also enjoy rewarding and fulfilling careers," Minister Cash said.
"Bringing together an independent, industry-led body will work with the sector and the Australian community more broadly to drive meaningful responses to important workforce issues.
"The IRC will work right across the vocational education and training (VET) and higher education sectors to meet the challenges of an ageing society."
Membership of the new Committee (IRC) has been confirmed by the Australian Industry and Skills Committee (AISC).
Category
Organisation or area of expertise
Member
State/
Territory
Skills and competencies / profession based organisations
Australian Association of Gerontology
Associate Professor Christine Stirling (University of Tasmania)
TAS
Australian College of Nursing
Adjunct Professor Kylie Ward
ACT
Royal Australian College of General Practitioners
Dr Denise Ruth
Vic
Allied Health Professionals Australia
Mr Tim Henwood (Southern Cross Care)
SA
Occupational Therapy Australia
Ms Anita Volkert
VIC
Palliative Care Australia
Professor Patsy Yates (Queensland University of Technology)
Qld
Dementia Australia
Dr David Sykes (Centre for Dementia Learning)
VIC
Mental Health expertise
Professor Kim Ryan (Australian College of Mental Health Nurses)
ACT
Assistive Technologies expertise
Ms Robyn Chapman (Assistive Technology Australia)
NSW
COTA Australia
Mr Ian Yates
ACT
Carers Australia
Ms Jayne Ryan
Qld
Employer representatives and peak bodies
Leading Aged Services Australia (LASA)
Mr Ian Hardy AM (Helping Hand Aged Care)
SA
Aged and Community Services Australia (ACSA)
Mr Mark Sewell

(Warrigal Care)

NSW
Aged Care Guild
Mr Ross Johnston (Regis Aged Care)
Vic
Representative from Industry Accord on the remote aged care workforce
Mr Chris Hall AM (Juniper)
WA
Independent / aligned aged care services provider
Ms Sonya Smart (Villa Maria Catholic Homes)
Vic
Employee representatives
Australian Nursing and Midwifery Federation (ANMF)
Mr Robert Bonner
SA
United Voice
Ms Melissa Coad
NSW
Health Services Union (HSU)
Mr Rob Sheehy
NSW
Education and training
Universities Australia
Ms Rachel Yates
ACT
TAFE Directors Australia
Ms Mish Eastman (Swinburne University)
Vic
The IRC has been established by the AISC to review and develop national competency standards for the aged services industry. The IRC includes consumer advocates, peak industry bodies and employer and employee representatives.
Aged & Community Services Australia welcomed the appointments and will be represented on the 21-member Industry Reference Committee by ACSA member Mark Sewell, CEO of aged care provider Warrigal.
"I look forward to this Committee making a valuable contribution to tackling that challenge of skilling and resourcing the aged care workforce into the future by working across the vocational education and training (VET) and higher education sectors with provider, consumer and employee representatives," said ACSA CEO Pat Sparrow.
With its strong commitment to workforce development, ACSA rolled out nationally its Workforce & Industry Development Unit earlier this year.
"ACSA's Workforce Unit, which has been operating in Tasmania since 2103, is focused on many of the areas covered by recommendations of the Taskforce, including workforce strategies that address the challenges specific to rural and regional providers, including youth engagement projects and other activities," Ms Sparrow said.
"ACSA will continue to proactively work towards creating the right fit workforce equipped with the appropriate mix of skills to meet the care needs of older Australians. We will work closely with the IRC Committee to develop those skills and competencies while continuing the roll out of the ACSA Workforce & Industry Development Unit."