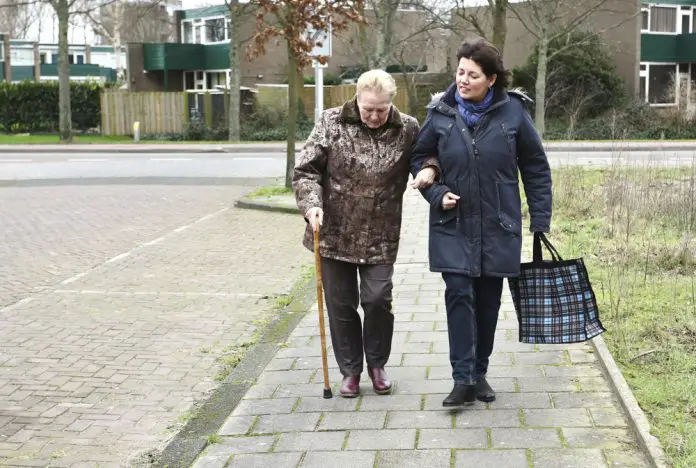 Patients with mild-to-moderate Alzheimer's disease and their carers living in NSW and Victoria are wanted for a clinical trial of a novel drug treatment that targets memory decline. 
ATH-1017 developed by Athira Pharma, represents a new approach to treat Alzheimer's disease, potentially targeting the root cause of memory decline by repairing brain cells and rebuilding brain networks. The drug treatment is designed to boost a repair and regenerative pathway for brain cells, promoting brain health and function. 
The Phase 2/3 clincial trial to be offered at 12 sites in the US and Australia is a randomised, double-blind, placebo-controlled trial that will test the safety and efficacy of the drug. 
HammondCare's NSW Clinical Trials Unit Principal Investigator Dr Mark Hohenberg said the trial and moecule is unique at potentially regenerating brain cells, restoring lost function. 
"Our team at Hammondcare Greenwich Hospital would be delighted to hear from prospective patients living with Alzheimer's to see if they are elegible for the trial". 
"This trial is available for those newly diagnosed through to moderate stages of Alzheimer's dementia." Dr Hohenberg said. 
"One great aspect of this trial is those who have progressed to moderate disease symptoms can take part in the trial, who would otherwise not eligible for most clinical trials. 
"Through this Athira trial at Hammondcare, there is hope for those whose disease may have progressed over time." 
As of this year, dementia has taken over from heart disease as the leading cause of death in older Australians. 
Alzheimer's Dementia is the most common form of dementia in Australia. It is an irreversible, progressive brain disorder that impairs memory and thinking skills and, eventually, the ability to carry out day to day tasks. 
Most drugs being investigated to treat Alzheimer's target beta-amyloid plaques thought to be responsible for dementia in brain cells. Athira's ATH-1017 works differently. Brain cells rely on several factors to maintain good health. One of those factors is Hepatocyte Growth Factor (HGF) which is active in healthy brains but has been demonstrated to be depleted in those living with Alzheimer's dementia. ATH-1017 involves a molecule that binds to the receptors in the brain, mimicking HGF and enhancing brain cell activity. 
Althira's completed Phase 1a/b trials found the drug had been generally well tolerated at all tested doses. Working memory processing speed and other specific brain functions were found to have improved compared to those receiving a placebo. 
According to information released by Athira, data from previous trials indicate potentially positive effects on biomarkers for brain function in Alzheimer's patients. The company seeks to confirm these effects in a larger ATH-1017 study as there is significant unmet need for new Alzheimer's treatments. 
For further information about taking part in the trial: NSWclinicaltrials@hammond.com.au or alzheimerstrials@hammond.com.au or call (02) 8437 7355.