Arcare, one of Australia's largest private operators of aged care, has opened two new 5-star residences, taking their total number across NSW, QLD and Victoria to 43 facilities.
The state of the art developments are situated in Essendon and on the picturesque Sunshine Coast in Noosa.
Arcare Essendon's $75m development is situated over three floors, providing 120 private suites, café, wellbeing centre with hair salon, movie theatre, worship room, billiards room, intimate dining and lounge rooms, private dining room and manicured courtyards and gardens for residents and their guests.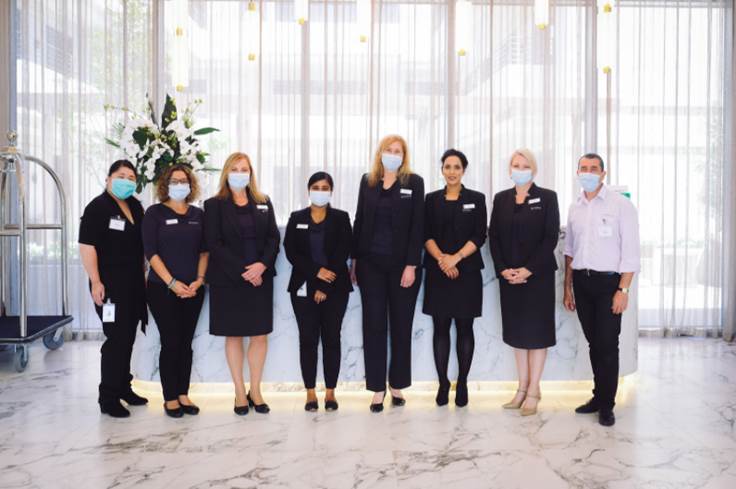 Arcare Essendon's Residence Manager, Shantala Suresh joins the team from Arcare Surrey Hills where she worked for three years.
"A career in aged care is extremely rewarding. I do not treat my role as just a job; it feels like I leave home every day to go to another home and meet an extended version of my family," Shantala says
Arcare Noosa overlooks Lake Doonella and has a complement of 90 suites, with the usual range of luxury facilities and services characterised by Arcare developments.
The residence offers a mix of permanent and dementia care, using Arcare's award-winning Dedicated Assignment model which places relationships between the residents, their family and staff above all else.

Arcare CEO Colin Singh says, our "Dedicated Assignment model was first rolled out across Arcare's residences throughout 2014 and 2015 and was awarded a 2015 Better Practice Award by the federal government.
"Our relationship-first approach to celebrating and supporting old age is not only unique to Arcare, but also considered by aged care experts globally to be at the forefront of elder-care. This approach is driven by Arcare's values of relationships, uniqueness, partnerships and flexibility," said Mr Singh
Both Arcare Noosa and Arcare Essendon opened their doors on January 18.