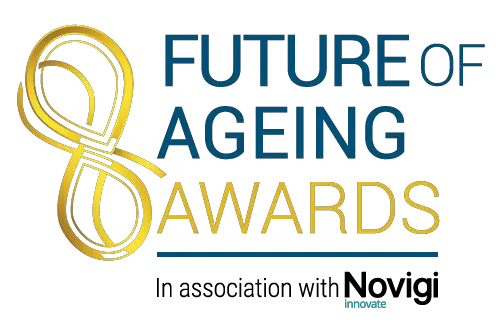 When we started planning this year's Future of Ageing awards, we noticed there was something rather obvious that was missing. We didn't have a category for recognising the individuals leading the sector, or more importantly, those likely to lead it into the future.
What got us thinking about future leaders and people in general, was a campaign by the Aged Care Workforce Industry Council (ACWIC) that was launched last month – designed to attract staff and highlight the value of a career working with people and purpose. Hats off to the team at ACWIC and the creative minds behind the production of the TV commercial for developing such a well-crafted message. If you haven't already seen it:
After much deliberation, we decided the best way to add value to the industry that we serve would be by recognising those leaders of tomorrow, especially those who have achieved a lot in a short space of time.
We suspect there have been many people who have proven their mettle over the last 12 months that will lead the sector through the many obstacles and challenges that lie ahead over the short, medium and longer term. In many ways, they will the ones to drive the changes needed to improve the lives of ageing Australians.
Who are you?
Emerging Leader criteria:
This category is designed to recognise the talents and achievements of someone who has been in a Leadership position for not more than 3 years. They may have come from another industry or may have been employed in the aged care sector and have stepped up into a leadership position over the last 3 years.
To qualify for this category, the individual/individuals must have been employed in a leadership position for not more than 3 years within the aged care services sector. (They can have been employed within the sector for much longer though) This can include suppliers to the sector and those in the provision of care – community, home care and residential aged care.
The judging period is not more than 3 years, so it might be someone who has shown amazing ability, courage and determination over the last 12 months – I suspect our eventual winner/s will have. Entries will qualify as long as the role is a leadership position that has been held for not more than 3 years.
Entries can come from the individual themselves or a colleague.
In not more than 500 words please set out the key achievements over the last 3 years or less.
Please provide two testimonials, each one no more than 300 words. One should be from a manager of the entrant, the other from a person external to the company or organisation who has had regular dealings and can vouch for them. The jury will give weight to the seniority of the writer of the external testimonial.
Entries open May 3 with a deadline of August 6.
Entries can be submitted via awards@insideageing.com.au as a single document. (it is free to enter)
Other categories and full details to do with the 2021 Future of Ageing awards can be found here – https://futureofageing.com.au/
With thanks to this year's award partners: