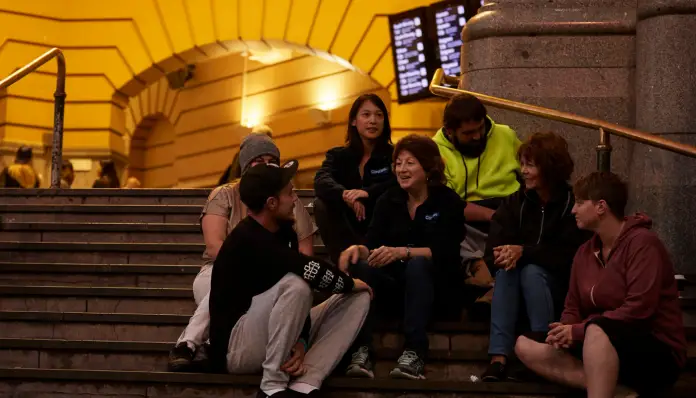 Now in their second year, the 2022 HESTA Impact Awards are again calling for nominations from those in the health and community services sector who can demonstrate a committment to sustainability, diversity and inclusion.
Profit and purpose are key areas that investment funds need to address in how they manage funds, with Environment, Social and Governance (ESG) investing no longer a fringle area, but central to how managed funds need to approach their portfolios.
HESTA was the first major Australian super fund to commit to a total portfolio net-zero emissions target by 2050 as part of a Climate Change Transition Plan and was the founding investor of 40:40 Vision that aims to have 40% of ASX200 executive roles held by women by 2030.
"I was blown away last year by the incredible things, great and small, health and community services professionals across the nation were doing to protect the future of our society, economy and planet," HESTA CEO Debby Blakey said.
"From a hospital-wide recycling program and housing pop-up shelter to improving health outcomes for people from asylum seeker backgrounds, this is the kind of work and thinking that will help close the gap in inequality, tackle climate change and create a diverse and inclusive society.
"HESTA wants to help recognise the wonderful people, many of whom are our members, who are doing this important, life-changing work."
Health and community services professionals have until 31 October 2021 to submit a nomination and be in with a chance to win part of the $30,000 prize money, to be split equally between the Team Innovation, Outstanding Organisation and Individual Distinction winners.
The Awards criteria is modelled on several United Nations Sustainable Development Goals (SDGs), which the Fund uses to align its activities across responsible investment, advocacy and thoughtful stewardship of its members' savings to help create a more sustainable world.
HESTA has adopted 7 of the 17 United Nations' framework of Sustainable Development Goals (SDGs) to help frame its investment and advocacy. 
These 17 goals, adopted by over 150 countries including Australia, set an ambitious target for the world: making measurable progress to end hunger, inequality and climate change by 2030.
"We are so proud of our work to create a brighter financial future for HESTA members and help ensure the world is a better place for them to retire into," Ms Blakey said.
"We know health and community services professionals care about creating a more sustainable future and we are so proud to help share their stories, which we know will inspire others to follow in their footsteps."
Winners will be announced at the Awards dinner in Sydney on Thursday 24 February 2022, subject to COVID safety restrictions.
For more information or to submit a nomination, visit hestaawards.com.au