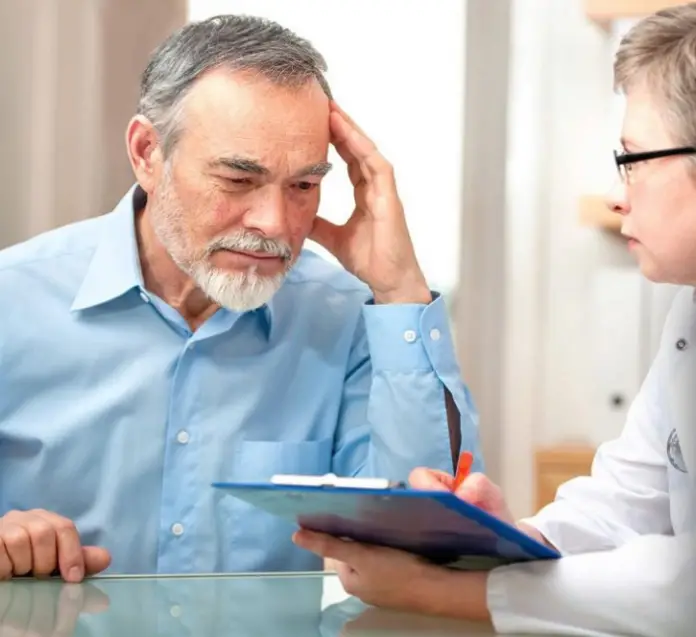 Medical and health experts have called for an eight-step campaign to reduce Australia's national dementia risk, warning that one million Australians are on track to live with the condition in the next 35 years.
Researchers have called for "substantial, timely, and sustained investment in dementia prevention" for the disease to reduce preventable risk factors including low exercise, obesity and high blood pressure in middle age, and low education in early life.
These modifiable risks are considered to account for almost half of the dementia risk.
Psychiatrist and Senior Research Fellow at the University of Melbourne, Dr Terence Chong, said currently 459 000 Australians lived with dementia, and this number was expected to increase to more than a million by 2056.
More than two thirds of people living in residential aged care have a moderate to severe cognitive impairment, according to Dementia Australia.
"Dementia is the greatest cause of disability in Australians aged over 65 years, the second leading cause of mortality, and the highest in women," Dr Chong said in an article for the Medical Journal of Australia.
Together with colleagues from National Health and Medical Research Council National Institute for Dementia Research Prevention Special Interest Group, and leading universities, the medical experts said there were a range of preventable risks people could reduce.
These were physical inactivity, mid-life obesity, low education levels for children, high blood pressure in middle age, depression, smoking and diabetes.
They recommended the Australian Government create public health and clinical guidelines for dementia prevention, support memory clinics and specialists for high-risk groups, fund research into evidence-based interventions to reduce risk factors, and coordinate health advocacy groups for effective communication campaigns.
"Australia has excellent health infrastructure and an international reputation for dementia prevention due to our depth of clinical, research, and knowledge translation expertise," Chong and colleagues wrote.
"If we are committed to achieving the ambitious targets of reduced dementia prevalence and incidence, we must shine a spotlight on dementia prevention across all levels of society."
Dementia Australia welcomed the call for any initiative to improve the profile and any potential risk measures.
Representatives of the peak body converged on Australia's Parliament House on Monday to address a Parliamentary Friends of Dementia event and call for politicians to elevate dementia as a priority when addressing the recommendations in the Royal Commission into Aged Care Quality and Safety's Final Report.
Dementia Australia chief executive officer Maree McCabe said the government needed to make a "significant commitment to dementia care".
"The frustrations and fears felt by people living with dementia and carers are valid. They have contributed in good faith, for many years to reviews and enquiries and now have entrusted their lived experience expertise to the Royal Commission," Ms McCabe said.
"Dementia is a progressive, terminal disease. People living with dementia cannot put their symptoms on pause while waiting for change.
"They are devastated that to date little action has been taken."
Keith Davies who cares for his wife with dementia said the inquiry had highlighted disappointing and frightening aspects.
"We will all be old someday, some of us are already there," Mr Davies said. "We may need to be cared for and would like to think we would be cared for properly."
The advocacy group has pushed for dementia-support pathways such as a centralised national telephone hotline that integrates with My Aged Care.
They are also calling for an increase in the dementia workforce capability with an upskilled workforce, and improved dementia design to support people living with the condition.