Many retirement living villages in Australia are approaching the stage of needing major redevelopment and losing appeal for the next generation of retirees, according to the latest industry census released last week at the Retirement Living Summit.
The annual Census developed in partnership between the Property Council – Retirement and PwC provides the largest snapshot of data and trends in the retirement living sector.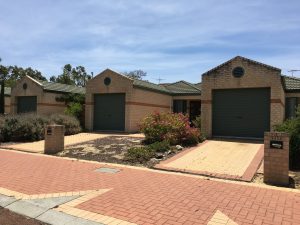 The 2016 Census, which comprises data from more than 53,000 retirement and independent living units across Australia, found retirement villages now have a 92 per cent occupancy rate, while the average two-bedroom unit is priced at 67 per cent of the median house price in the same postcode.
While 33 per cent of the village operators are not-for-profit providers, they operate just 16 per cent of the overall units.
The average age of new residents into retirement living has increased to 75, up from 74 last year, while the average age of current residents is 80. Yet just 26% of villages on average reported being co-located aged care or aged care within 500m.
"What we can see from the research is that retirement villages can extend the independence and quality of life of their residents," said Chief Executive of the Property Council of Australia, Ken Morrison.
"Census indicates retirement villages are growing in popularity and are an affordable downsizing proposition that provide real lifestyle and health benefits to residents."
"It does indicate some challenges ahead for the sector though, with assistance needed from policy makers and governments to ensure there remains sufficient seniors housing available."
"One of the challenges is to ensure we get attractive seniors housing in all parts of our major cities, and not just on the urban fringe. This is vital so that residents can live close to their communities and families."
"As well, the average village age is 24 years old, and many villages are approaching a stage where significant redevelopment will be required."
Other findings from the 2016 PwC/Property Council Retirement Census include:
65 per cent of village residents are female, while 60 per cent of units are occupied by single residents with 40 per cent occupied by couples;
The average current tenure of residents is 7 years;
The average monthly service fee charged by village operators is $409 (less than a quarter of the full base age pension for singles);
The average cost of a two-bedroom retirement village unit is $398,000, up from $385,000 last year;
26 per cent of villages reported co-located aged care or aged care within 500 metres of the village.
PwC Real Estate Advisory Partner Tony Massaro welcomed the increasing industry support going into the third year of the Census.
"The information that we collect and publish continues to enable current owners to successfully benchmark their business performance against multiple critical success factors."
"It [also] supports new stakeholders and policymakers with high quality information, helping them to understand the industry with better clarity," he said.
The Property Council urged governments at all levels to take notice of the Census results and factor it into their planning for the growth of the senior population.
View the full Census report here.