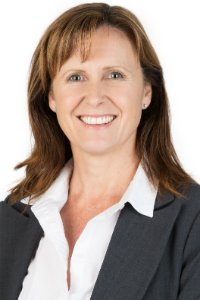 The imminent introduction of Increasing Choices in Home Care will mark another milestone for the aged care industry, and older Australians, as part of the Government's reform agenda.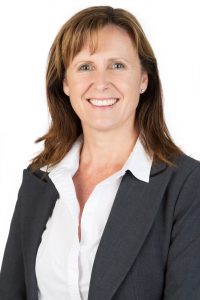 Aged and Community Services Australia (ACSA), the peak body representing not-for-profit aged services providers, has mirrored this nationwide change with the transition to a national organisation.
We will continue our outstanding leadership, advocacy and policy work at a national level, drawing on the excellence of member services across the country, to represent and reflect the vital contribution of providers.
More effective internal processes and governance will enable greater opportunity for each state and territory to focus on delivering efficient services and support at a local level.
South Australia has always been a leader and no doubt this will not only continue, but strengthen, as the reforms take shape.
We have the oldest population on mainland Australia; health and community services continues as the second largest employer in the state; and we have a long and proud history serving our local communities with award-winning and innovative care and support.
This expertise will be an asset as the changes to in-home services begin to take shape over the next couple of years.
The State Government's announcement that it intends to outsource in-home aged and disability care is welcome news for our members who have a long-standing tradition of excellence in caring for, and supporting older people wherever they live. It's just what they do, and do well.
Resthaven for example, was established in 1935 and continues to offer both residential and in-home support services with a strong emphasis on positive ageing.
Organisations accepted as approved providers as part of the reforms, will also likely need to include employment opportunities for State Government staff as their services expand.
We will be working with industry to develop a workforce strategy to retain and expand our workforce, the people who are the face and the heart of aged care.
ACSA's vision for home care is one in which individuals have timely access to, and real choice of, the services our members provide.
Innovation and research is equally important to ensure a viable industry able to deliver optimum services able to meet the evolving needs of older individuals.
Some inspirational South Australian examples include:
An Innovation Hub established by a group of local aged care providers to develop ideas around improving governance and quality of life for older people.
"Consistent with the Australian Government's reform agenda, and desire to reduce red tape, a 12-month Hub Trial was launched as a joint initiative of government, the South Australian aged care providers, and the Council on the Ageing Australia, to trial a range of initiatives to improve and sustain better outcomes for older Australians." (Evaluation of the South Australia Innovation Hub Trial 2016 www.mpconsulting.com.au)
The evaluation report identified critical successes around building capacity and innovation in groups; providers made changes to their own governance systems; and they identified ways to address areas of deficit and improve quality of life for consumers. The Hub will continue working together for the next two years.
Helping Hand's Mawson Lakes' facility will host the launch this month of a peer-to-peer carer support model pioneered by The Australian Centre for Social Innovation (TACSI). It will be South Australia's first open-sourced ageing and caring service.
Southern Cross Care SA&NT last year won the Hesta Outstanding Organisation Award, for their Health & Wellness Centres (gyms) set up in 13 of their residential care homes.
Extraordinary positive changes in residents have resulted since the introduction of the centres including a 54 per cent reduction in fractures in the first year of the program.
A Dementia Excellence Program developed by Eldercare, one of the state's largest providers, has been selected as a finalist for the best Dementia Care Philosophy Award at the 5th Asia Pacific Eldercare Innovation Awards. The awards, part of the Ageing Asia Innovation Forum (AAIF) held annually in Singapore, were established to recognise eldercare innovation in business, operational and service models to change the way older adults age.
Eldercare also won the Alzheimer's Australia SA Dementia Care Excellence Award at the South Australian Community Achievement Awards in November last year.
A focus on the critical issues that seek to streamline this vital and growing industry, and deliver sustainable funding, will serve to ensure older Australians have the best care and support networks.
It may also afford more opportunities for a greater emphasis on the good news stories in aged care such as the remarkable individuals and organisations we applaud every year at our local awards for excellence.
Now that we have accepted that quality aged care must be a priority for all Australians, we now have to lock in the funding mechanism that makes it a reality.