Aged care operators will be obliged to reduce staff working across multiple sites from today, as the new multi-agency Victorian Aged Care Response Centre takes the lead in responding to COVID-19 outbreaks.
As confirmed cases within the aged care sector continue to surge, the Australian Government and Victorian Government will work with industry representatives, health services and emergency services to manage the response from the new oversight body.
An Australian Government-funded surge workforce and payments to staff are on deck to reduce people taking shifts across multiple aged care centres.
The workforce changes will be in place for an initial eight-week period, until September 25, with a view to extension if the required.
Operators are required to approve unpaid leave for staff to work at another site, are allowed to request evidence of the other workplace, and must be mindful of fatigue guidelines when rostering. The full guidelines are online.
The changes come into effect following a meeting yesterday between government officials and family members of residents of St Basil's Home for the Aged, where there have been more than at least 73 confirmed cases of workers or residents.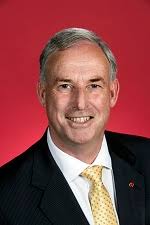 Minister for Aged Care and Senior Australians, Richard Colbeck, said coordination centre would offer clear and direct oversight to managing outbreaks.
"We stand ready to offer the support needed to protect senior Australians, their families and care providers in what is the greatest challenge the sector has faced," Mr Colbeck said.
"We are listening and understand the complex issues that lay ahead. Together we can ensure provisions are in place to reinforce the sector at every level and ultimately protect the lives of those people we care for most."
Aged care has emerged as a priority area amid Victoria's CPOVID-19 community outbreaks.
On Saturday, Victorian Premier Daniel Andrews said there had been 536 active cases in 38 aged care homes. For aged care home residents, there are 271 active cases across the country this year and 41 fatalities.
Health Minister Greg Hunt said the response centre would be led by clinical and operational staff.
"This co-ordinated approach will not just prioritise the quality of care and protection of residents but it will also ensure rapid and effective responses for providers and ensure communication with families," Minister Hunt said.
While the Australian Government has committed to providing 4 million masks and a surge workforce, there have been reports operators without current outbreaks have been unable to access timely supplies.
Operators are being urged to apply for the workforce retention bonus payment grants by the end of this week through GrantConnect.
Payments will be made in August and late September.
In aged care homes, the case fatality rate in Australia so far has been about 35 per cent to 40 per cent, lower than many international centres including Canada.
Recent deaths from Victoria, however, are rising. On Friday five from the state's seven deaths were aged care residents. On Saturday, seven of the 10 deaths were residents.