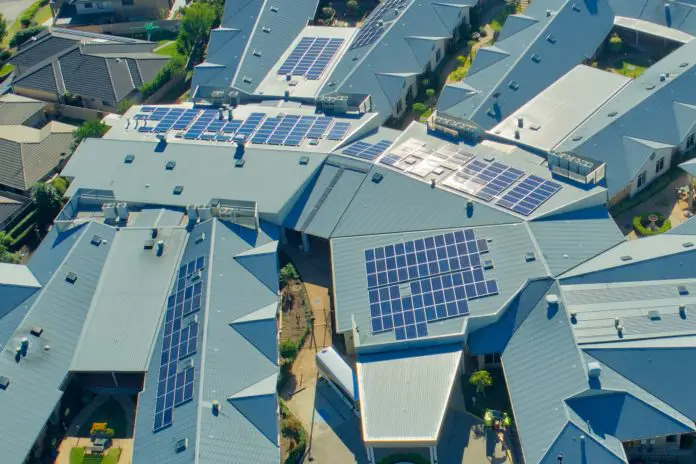 A major energy transformation is underway across the Australian aged care sector, with more than 36,000 energy efficient LED lights and over 14,000 solar panels being installed at 91 aged care homes.
The energy efficiency projects are being managed by energy services business Verdia for six aged care providers, helping to reduce energy use by up to 40 per cent.
Recent energy assessments of a further 100 aged care facilities revealed that older style lighting technology was increasing energy costs, needlessly adding to maintenance work and producing a lower quality of lighting in many homes.
"Two to three years ago, a typical residential aged care facility was spending about $700 a year on energy per bed," Verdia CEO Paul Peters said.
"That's now increased to about $950 per bed, which is around a 35 per cent increase. Those increases are just not sustainable for many providers.

"At the same time the cost of solar PV has decreased by about 30 percent and LED lighting technology has vastly improved. So there is a very compelling case for aged care providers to look at ways to reduce
costs and improve amenity.
"Higher wholesale electricity costs mean that energy produced on site from solar panels is now significantly cheaper than electricity suppled from the grid.
"Organisations that invest in solar are seeing average returns of between 18 and 25 per cent, and it's helping to take the risk out of their energy supply contracts."
As part of the energy efficiency roll out, Verdia completed a series of trials at several properties to test lighting. Staff and residents provided feedback to make sure the new lighting was comfortable, produced a better ambiance and helped those who needed a better light because of fading eyesight.
Warmer LED luminaires are now being installed in bedrooms and living spaces to provide a more comfortable atmosphere. LEDs in bathrooms and kitchens are providing brighter and better directional light.
A typical residential aged care provider uses between 5,000 and 6,000 kilowatt hours per bed and lighting can makes up to 35 per cent of the total energy use for a site without air conditioning.
This compares to a typical home where lighting makes up about 10 percent of energy consumption.
"Lighting technology has come a long way since many of the aged care homes were built," Mr Peters said.

"New LED lighting and controls improve the personal and public space for aged care home residents and staff.
"Lighting temperature is very important and how it is perceived can be very personal. Moving from older lighting technology to tailored LED lighting can improve the safety, comfort and sleeping patterns of residents."
The Forest Centre, a small not-for-profit organisation, owns two mid-sized aged care facilities in regional NSW which recently had an energy makeover to reduce electricity costs by 32 per cent each year.
By switching to LED lighting and installing solar panels, The Loreto Home of Compassion and Mary Potter Nursing Home in Wagga Wagga, NSW, which together provide care for 156 residents, will save around $90,000 in the first year and almost $2 million over the lifetime of the lights.